William D. "Bill" Hayes
Cottage Hills | Wednesday, January 8 2014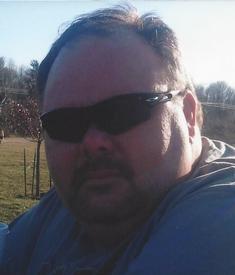 William D. "Bill" Hayes, 45, died at 7:42 a.m. Wednesday, January 8, 2014 at Alton Memorial Hospital ER. Born June 30, 1968 in Alton, he was the son of William L. and Sandra (Hester) Hayes. Mr. Hayes was a paramedic for Alton Memorial Hospital and the St. Charles County Ambulance Service. He was an avid motorcyclist. He loved to ride his Harley with friends and enjoyed charity rides.
He was engaged to be married to Cindy Moss of Cottage Hills. Along with his fiancé, also surviving is a son, Nicholas Fenstermaker of Jerseyville, two step sons, Joel and Ian Moss, a half-brother, Scott, a sister, Vanessa Coogan (Bill), and God-daughter Adie McCreary. He was preceded in death by his parents.
Visitation will be from 4:00-8:00 p.m. Monday, January 13, 2014 at Gent Funeral Home in Alton followed by funeral services at 11:00 a.m. Tuesday, January 14, 2014. Burial will be private.
Memorials may be made to the Alton Memorial EMS or the Stray Rescue of St. Louis. Online guestbook and information may be found at www.gentfuneralhome.com