Karen Anne Tolbert-Land
Alton | Saturday, January 4 2014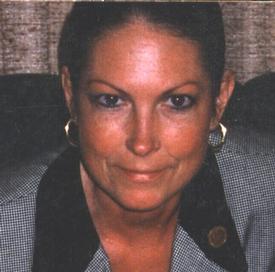 Karen Anne Tolbert-Land died on Jan 4, 2014 at BJC Hospital in St.Louis, MO with her husband at her side. Daughter of Mary Anne Busselle-Tolbert and Ronald H. Tolbert Sr., Karen was born on Dec 8, 1950 in Indianapolis, IN, the oldest of nine children. She attended Our Lady of Mount Carmel and St. Agnes Academy in Indianapolis. She earned a Bachelor of Arts degree (Elementary Education, 1972) and a Master of Science degree (Health Education, 1979) from Purdue University, where she developed a lifelong interest in the treatment of eating disorders. She held teaching licenses in Indiana, Florida, and Illinois and served as a teacher, Senior Library of Congress Copy Cataloguer, Clinical Research Coordinator (Phase 3 Drug studies), Systems Development Librarian, and Programmer Analyst. She also was Director of Dante International Enterprises and engaged in OASIS intergenerational tutoring. She read the Alton Telegraph broadcast for the visually impaired, served as ombudsman for the elderly, and was moderator for an animal internet forum. Her memberships include the American School Health Association, Associates of Clinical Pharmacology, ANAD, HERS, Frederick Law Olmsted Society, Missouri Historical Society, Alton Museum of History and Art, Alton Landmarks Society, Purdue University Alumni Organization, SUAA, Eta Sigma Gamma (National Health Science Honorary), and Phi Kappa Phi (National Scholastic Honor Society). We remember her as an avid life-long student, a stubborn, tenacious fighter for "the innocents": she never met an animal she didn't like and most of her pets were rescues. She loved books, music, and art—Rembrandt, Bosch, and Kahlo. She traveled widely throughout North and Central America, Europe, Taiwan, and Japan. From 1994 until her death, she coordinated and supervised virtually every detail of the comprehensive restoration of her home, the Drummond Mansion in Alton, IL. She was preceded in death by her brother Thomas and her half-sister Retta Mabel. In addition to Dr. Martin F. Land, her husband of 32 years, her siblings, and her uncle James, Karen leaves behind her former spouse William R. Burchell.
In her own words:
When I Die,
Put my Picture in the Paper.
Tell the World you Loved Me.
Say Only Good Things about Me – OK, a couple of bad things but make them Interesting…
Miss Me, Remember Me, but do not Mourn.
Remember, I am Still with You,
Always in Your Heart. KAT
The impact of her loss is immense to us all: Martin F. Land - Alton, IL. Brian E. Tolbert (Cheryl) - Houston, TX (Christi, Susie). Ronald H. Tolbert Jr. - Manchester, TN. William L. Tolbert (Susan) - Indianapolis (William, Sarah, Christian, Daniel). Linda M. Tolbert-Sawrey - Indianapolis, IN (Jennifer). Robert S. Tolbert - Frankfort, IL (Megan, Corey, Paul). Mary E. Tolbert-Smith (Andrew) - Fountain Town, IN (Olivia). Kathleen S. Tolbert - Indianapolis, IN. James A. Busselle - Indianapolis, IN. In lieu of flowers, donations may be made to the TreeHouse Wildlife Center, 23956 Green Acres Road,Dow, Illiniois 62022
Tel. 618-466-2990,http://treehousewildlifecenter.com or your local chapter of the ASPCA, http://www.aspca.org Correspondence: Dr. Martin F. Land, 2800 College Avenue, Bldg 284, Alton, IL 62002
In accordance with her wishes, cremation will be private. An opportunity for remembrance by family and friends will be announced at a future time.