Judith Ann Clark-Wick
Eureka, CA | Sunday, June 1 2014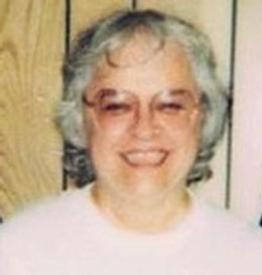 Judith Ann Clark-Wick, 73, passed away quietly at 12:15 a.m. on June 1, 2014 in Eureka, CA where she had resided for 10 years.
The daughter of J. Elmo Clark and Lou McGregor, Judy was born Friday, June 13, 1941 in Alton, IL. Her father, Elmo Clark, was known in the boat and motor business, having been partners at one time in Clark Boat and Motors with his brother, Chester Clark, and later owned and operated Allied Marine. Judy loved the river and was a performer in the Ski Pals when she was a teenager.
Judy was preceded in death by her parents, 2 half-sisters, 3 baby brothers, and 2 husbands, Kenneth N. Harris and Jon G. Wick. She is survived by her children, Linda S. Harris and Michael B. Harris, 3 grandchildren, and 1 great-grand child.
Judy had a Facebook page which was followed by numerous cousins, nieces, nephews and wonderful friends whom she loved dearly. It was their love and prayers that sustained her through her illness, which she bore with both grace and dignity.