Fred J. Reiske
Cottage Hills | Saturday, March 22 2014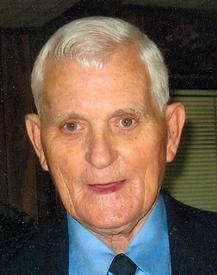 Fred J. Reiske, 82, passed away at 2:40 a.m. Saturday, March 22, 2014 at his home.
Born Dec. 12, 1931 in Granite City, he was a son of Frederick H. and Sylvia Jean (Mitchell) Reiske.
A U.S. Army veteran, he was in the military police during the Korean Conflict. He worked as a machinist at Owens-Illinois until his retirement in 1979 after 31 years.
Fred enjoyed playing with his grandkids and great grandkids, fishing, camping, bird watching, gardening, and bicycling. He loved his church, Cottage Hills Baptist Church, and read his Bible at least 2 hours a day. He was a testimony to many people through his faith and witnessing for salvation through Jesus Christ.
He is survived by his wife, Barbara (Lands) Reiske of Cottage Hills; a daughter, Debbie (Pat) Yotter of Bethalto; 2 sons, Rick (Lisa) Reiske of Alton and Freddie (Brenda) Reiske of Worden; 6 grandchildren, Stephanie (Jarrod) Walters, Steve Yotter, Aaron Reiske and Melinda, Kristin Reiske and her fiancée Philip, and Justin and Daniel Reiske; 3 great grandchildren, Emma Walters, Brad Yotter, and Mia Reiske; 2 sisters, Bernadine (Ed) Wieseman of Edwardsville and Sylvia "Cookie" and Mike Neuhaus of Godfrey; a brother, Charles (Martha) Reiske of Godfrey; and a sister-in-law, Doris Reiske of Texas.
He was preceded in death by his parents; a grandson, Brad Patrick Yotter; and a brother, George Reiske.
Visitation will be Tuesday, March 25 at Paynic Home for Funerals from 10 a.m. until services begin at 12:00 p.m. Pastor Clyde Myers will officiate.
Burial will follow at Rose Lawn Memory Gardens in Bethalto.
Memorials may be made to the Cottage Hills Baptist Church.
Online guestbook is available at www.paynicfh.com.