Austin Jazz Wilcox
Godfrey | Saturday, July 12 2014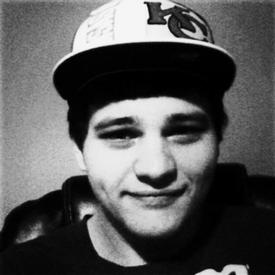 Austin "NawNaw" Jazz Wilcox, 18, passed away at 1:34 a.m., July 12, 2014 in Alton.
He was born in Jerseyville, IL., on February 14, 1996, the son of John Wilcox of Herrin, IL. and Lisa (Everhart) Light and her husband Paul of Godfrey, IL.
He graduated early with Honors from Alton High School. He was a member of 1st Assembly of God in Wood River, IL. He was very involved with Misfits for Jesus where he and his father evangelized and led worship for the homeless in St. Louis. His love and talents of music began with his mother, Lisa and father, John. He enjoyed writing and producing his own music for IYF Productions. He was a mentor to many of his friends and family through his music. He also enjoyed collecting coins. He was very warm hearted, always had a smile on his face, and never met a stranger. He will be sadly missed by all who knew and loved him.
He is survived by his parents, paternal grandparents: Jim and Virginia Wilcox of Herrin, IL; maternal grandparents George and JoAnn Everhart of Troy, MO; nine siblings: Lauren Washburn and her husband Doug of Troy, MO., Elaine Jones of Florrissant, MO., Jacy Light, Jenica Light, and Jon Light of CA, Joel Oliver, Justin Oliver, James Oliver, and Jessica Oliver all of Cottage Hills, IL. He is also survived by one niece Olivia; two nephews: Jax and Kai; many aunts, uncles, cousins, and good friends.
He was preceded in death by his paternal grandmother, Carolyn Wilcox.
Visitation will be from 4 pm to 7 pm on Tuesday, July 15, 2014 at Elias, Kallal, and Schaaf Funeral Home in Godfrey, IL.
Funeral service will be at 10 am on Wednesday, July 16, 2014 at Elias, Kallal, and Schaaf Funeral Home in Godfrey with Pastor Greg Harp officiating.
Burial will follow at Valhalla Memorial Park in Godfrey.
Memorials may be made to Misfits for Jesus at www.misfitsforjesus.com.
Elias, Kallal and Schaaf Funeral Home in Godfrey is in charge of arrangements.
Online condolences and guest book may be found at www.eliaskallalandschaaf.com