Alan Dale Ogden
Jerseyville | Wednesday, November 13 2013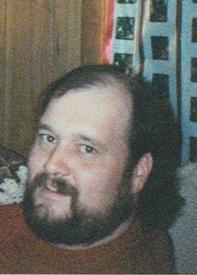 Alan Dale Ogden
AGE: 50
DIED: 7:11 a.m. Wednesday, November 13, 2013 at Jersey Community Hospital
BORN: November 20, 1962 in Jerseyville
PARENTS: Dale A. & Ann E. (Seago) Ogden (Both Deceased)
MEMBERSHIPS: Order of the Demolay of Jerseyville
GRAVESIDE SERVICE : 11:00 a.m. Saturday, May 31, 2014
at Lamb Cemetery near Dow, IL.
MEMORIALS: Family, In care of the Funeral Home
SURVIVORs
SISTERS AND BROTHER-IN-LAWS: Beverly A. & Jerry Lavey of Fieldon, IL.
Terrie L. Ogden of Jerseyville, IL.
NIECES AND NEPHEWS: Amie Ogden, Heath Lavey, Robin (Jarod) Miller, Jerrod (Kristi) Lavey and Cori Lavey
13 GREAT NEICES AND NEPHEWS
LIFEMATE OF 27 YEARS: Holly Wilson
He was a very Soft hearted person with great love for his family, friends and especially his dogs, He will be greatly missed but we know his spirit is now at peace with mom & dad.
PRECEEDED IN DEATH BY: Parents
ALEXANDER & GUBSER FUNERAL HOME
IN CHARGE OF ARRANGEMENTS