William Raymond Zipprich
Jerseyville | Wednesday, June 30 2010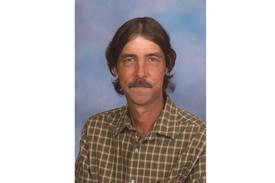 William Raymond Zipprich, 46, died unexpectedly at 7:14 p.m., Wednesday, June 30, 2010 in the emergency room at Jersey Community Hospital.
He was born in Jerseyville on July 22, 1963, one of nine children born to Robert Anthony and Helen Rosalee (Praul) Zipprich Sr.
He grew up in Jerseyville, and graduated in 1980 from Jersey Community High School. He had been employed as a laborer with the City of Jerseyville with the Street Department, and was a member of the Eagles Lodge in Jerseyville, serving as their Past President, and was an avid woodworker.
He married Theresa M. Vahle on Nov. 5, 1993 at the Holy Ghost Catholic Church in Jerseyville, and together they have shared nearly 17 years of marriage.
Surviving are his wife, his mother, Rosalee Zipprich of Jerseyville; four brothers & sisters in law,Gregory & Nancy Zipprich of Morris, Robert & Kathy Zipprich of Jacksonville, Joseph & Sandra Zipprich of Collinsville, Steve & Stacy Zipprich of Jerseyville; three sisters & brothers in law, Kathy & Dennis Fester, Christine & Donald Maness all of Jerseyville, and Rebecca Mulvaney of Tallahassee, Fl.
his father in law & mother in law, James & Wanda Vahle of Jerseyville, and brothers in law & sisters in law, Jamie & Joe Cannady of Jerseyville, Matt & Wendy Vahle of Jerseyville, Rosanna & Scott Walton of St. Louis; and his grandparents in law, Florence Vahle and Paul W. Long both of Jerseyville; and many nieces & nephews.
He was preceded in death by his father, Robert Zipprich Sr. on Aug. 21, 2006; and a brother, Kenneth Zipprich on Jan. 6, 1991.
Visitation will be from 4 to 8 p.m. Friday at the Crawford Funeral Home in Jerseyville.
A Mass of Christian burial will take place at 10 a.m. Saturday at the Holy Ghost Catholic Church in Jerseyville, with Father William Hembrow officiating.
Burial will be in the St. Francis Xavier Cemetery in Jerseyville.
Memorials may be given to St. Francis/Holy Ghost Catholic Schools in Jerseyville or to the Willoughby Eagles Educational Fund.
Obit Provided By:
Crawford Funeral Home