William D. 'Bill' Hileman
East Alton | Thursday, February 19 2015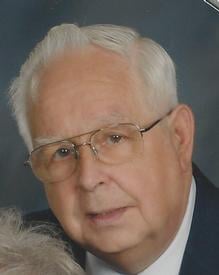 William D. 'Bill' Hileman, 78, passed away 11 p.m. Thursday, February 19, 2015 at his residence.
Born on July 2, 1936 in Union County, IL, he was the son of Darrel and Thelma (Lindsey) Hileman.
A graduate of East Alton-Wood River High School, he was a standout baseball player, affectionately known as, "Southpaw".
He was an avid St. Louis Cardinal baseball fan.
He was an active member of the 1st Assembly of God Church in East Alton for over 30 years, helping in many capacities including ushering, Sunday School Superintendent and coaching the church basketball team.
On July 29, 1967 in Hartford, he married the former Rhoda Stanley Shampine. She survives.
Surviving also are two daughters and a son-in-law, Teresa and Randy Roth of Godfrey, Denise Shampine of East Alton; two sons, Dennis Shampine of South Roxana, Donald Shampine of East Alton; seven grandchildren; two great grandsons; several nephews, great nieces and nephews and cousins.
He was preceded in death by his parents; a granddaughter, Amanda Shampine; and two sisters, Loretta Moore and Roberta Bilbruck.
A special thank you is extended for Tina and Joyce for all the care and compassion given.
Visitation will be from 4-8 p.m. Monday at the 1st Assembly of God Church in East Alton where services will be conducted at 11 a.m. Tuesday. Pastor Timothy Keller will officiate.
Burial will follow in Woodland Hill Cemetery.
In lieu of flowers, the family requests memorials be made to the "Parking Lot Fund" at the church or BJC Hospice.
Marks Mortuary in Wood River is in charge of arrangements.
Obit Provided By:
Mark's Mortuary