Wayman Neal Lockhart, Jr.
Alton | Monday, March 14 2016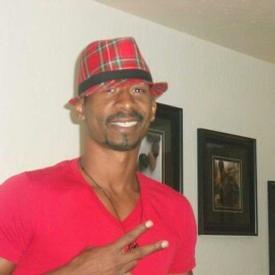 Wayman Neal Lockhart, Jr., 41 received eternal rest and peace Monday, March 14, 2016 at 11:57 a.m. at Banner University Medical Center with his family by his side.
Wayman was born December 11, 1974 in Alton to the union of Robert and Lynn Lumpkins Fulton of St. Ann, MO and Wayman Neal and Rhonda Lockhart, Sr. of Fredericks, MD.
"Sweet Pea," as he was affectionately called by family and friends, attended both St. Mary School and Marquette High School; he was the co-captain of the football team. Wayman loved dancing and traveling.
In 1993, Mr. Lockhart transferred to his Arizona with his then job Edward Jones. He was currently living in Scottsdale, Arizona and was employed as loan officer at Wells Fargo.
He was preceded in death by: a brother, Alfred Lumpkins; Grandparents, Alfred and Sylvia Lumpkins and Warren and Hattie Scott.
Left to cherish fond memories: His loving and devoted parents; 3 siblings, Jamie(Tia)Lumpkins, Todd(Leah)Lockhart of St. Louis, MO, and Ashley Nicholson of Virginia; 2 nieces, Brooklyn and Makenzie Lockhart; 3 nephews, Jordan Lumpkins, Jaylen and Aden White; host of aunts, uncles, cousins, and friends.
Visitation will convene Monday, March 21, 2016 from 5:30 p.m. until 9:00 p.m. at Marquette High School. Funeral mass will be celebrated Tuesday, March 22, 2016 at 10:00 a.m. St. Mary's Catholic Church followed by interment services at Upper Alton Cemetery. Coach John Waters will render an eulogy. Guest signatures and condolences are available at: www.harrisonfuneralchapel.com
Obit Provided By:
Harrison Funeral Chapel