Thomas Shoemaker
Granite City | Wednesday, June 29 2022 |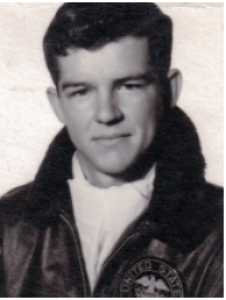 Thomas William Shoemaker, 77, of Granite City, Illinois passed away at 2:41 p.m. on Wednesday, June 29, 2022, at St. Louis University Hospital in St. Louis, Missouri.
Thomas was born on February 27, 1945, at the St. Louis Maternity Hospital, 3815 Wesminster in St. Louis.
He was the son of the late Thomas William Harris Sr., his biological father, and Alberta Louise (Barnett) Dey. Thomas was raised by his dad, the late Edgar William Shoemaker.
He was a member of Grace Baptist Church in Granite City in 2004 and was a 1963 graduate of Granite City High School. He proudly served his country with the United State Navy from 1963 until 1966. Thomas retired in March 2008 from the Shell Oil Refinery in Wood River after many years of dedicated service and was known as "Shoe" among his co-workers.
On December 24, 1966, he married Linda Sue Harris at the First Presbyterian Church in Granite City and they divorced on October 31, 1992. They had three children, Michelle Heather (Rick) Woll of Collinsville and Whitney Amber (Tracy) Whiteside of St. Charles, Missouri who survive, and Christopher Ryder who was born and died in 1971.
On February 19, 1994, he married the late Faye (Stamper) Burton at Pontoon Beach Church in Mitchell and she passed away on September 21, 2019. It was Thomas' firm belief that marrying Faye was the greatest day of his life. The life they shared was one of adventure and undying devotion to each other. Faye was previously married and had two children, Keith Alan (Josie) Burton of Granite City and Lola Ann Burton of Maumelle, Arkansas, who survive. Let it be known that, Thomas William Shoemaker, had grown to love Keith and Lola as if they were his flesh and blood and was proud to be able to treat them as his children.
Thomas is also survived by grandchildren, Kody and Devonte Whiteside of Cahokia, Arianna Loving of Cahokia, Carey (Cameron) Stine of O'Fallon, Illinois, Randee Curry of Little Rock, Arkansas, Andy (Rose Weisentein, fiancé) Burton of St. Louis, Missouri, Jessee (Lucas) Jordan of Dardanelle, Arkansas and Matt (Taylor) Burton of Glen Carbon; great grandchildren, Luca Jordan and Leia Jordan of Dardanelle, Arkansas; a brother, Wayne Edgar (Doris) Shoemaker of Columbia, Missouri; two sisters, Chery Ann Shoemaker of Kansas City, Missouri and Suzanne Elizabeth Gebhardt of Columbia, Missouri; a brother-in-law, Jim (JoAnn) Stamper of Granite City; four nephews, Wayne Everett (Heather) Gambrell of Raymore, Missouri, Hertis (Linda) Stone Jr. of Lucas, Ohio, Randall (Kellie) Stone of Mansfield, Ohio and James (Shelly) Stone of Mansfield, Ohio; five nieces, Lisa Karen Kunkle of Kansas City, Missouri, Beth Ann (Steve) Heinrich of Columbia, Missouri, Debra (John) Hecht of Mansfied, Ohio, Pamela (Byron) Stafford of Milton, Florida, Karen (Larry) Drouhard of Mansfield, Ohio; other extended family and many friends.
In the last few months, Tom found love and new life with Wanda Stavely. They had a special relationship brought together by God that ended too soon. Thomas was a firm believer in our risen Lord Jesus Christ and desires all who don't know our Lord to investigate Him and His promises for their lives.
He enjoyed reading and working on puzzles to keep his mind active. He would always be ready and willing to help a family member, friend, or total stranger in any way he could. He was an avid St. Louis Cardinals fan and you would find him keeping score town to the pitch during any given game.
In celebration of his life, visitation will be at Irwin Chapel, 3960 Maryville Road in Granite City on Tuesday, July 5, 2022, from 4:00 p.m. until 8:00 p.m. Visitation will continue at Grace Baptist Church, 2600 Edwards Street in Granite City on Wednesday, July 6, 2022, from 9:00 a.m. until time of funeral service at 10:00 a.m. with Reverend Dr. Daniel Wilson officiating. Burial with military honors will follow at Sunset Hill Memorial Estates in Glen Carbon. In lieu of floral tributes, memorials may be made to Grace Baptist Church in Granite City and may be accepted at the funeral home. www.irwinchapel.com.
Obit Provided By:
Irwin Chapel Funeral Home