Terry Kofahl
Maryville | Tuesday, May 24 2022 |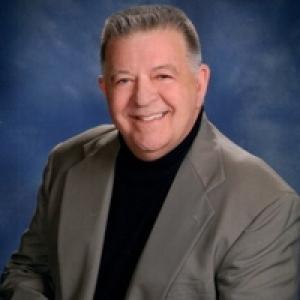 Terry Re' Kofahl, 76, of Maryville, IL, passed away Tues. May 24, 2022, at Christian Hospital Northeast in St. Louis, MO.
He was born Sept. 25, 1945, in Kansas City, MO to the late Edward Charles & Eva Laverne (Campbell) Kofahl.
On Feb. 13, 1965, he and Judi Oxford were married in Granite City. She survives in Maryville.
Terry was a U.S. Army Vietnam veteran and received the Silver Star and Bronze Star. After military service he worked for Granite City Steel for 32 years, retiring as a maintenance foreman. He was a member of Unity Baptist Church and loved to fish and hunt and was an avid Cardinal's fan. In 1963 he was a left-handed pitcher playing for the Granite City Warriors baseball team and was inducted into the Granite City Hall of Fame in 1991.
In addition to his wife, he is survived by a daughter: Terri Re' Froehlich of Collinsville, IL; 2 grandchildren: Max Froehlich and U.S. Marine Corporal Alex Froehlich; a sister: Diana (James) Palermo of Rockwall, TX; 2 brothers: Chuck (Brenda) Kofahl of Albuquerque, NM and Steve (Cindy) Kofahl of Granite City; and brothers-in-law and sisters-in-law: Rhonda (Dan) McDowell of Granite City and Gary (Angela) Oxford of Festus, MO.
In addition to his parents, he was preceded in death by a sister, Vickie Hrysko.
A memorial visitation will be held from 9:00 am until the time of service at 11:00 am Thursday, June 2, 2022, at Unity Baptist Church, 2500 St. Clair Ave, Granite City, IL with Jeff Corzine officiating.

Interment at Arlington National Cemetery is pending.
Memorials may be made to the Wounded Warrior Project or Unity Baptist Church in Granite City.
Arrangements with online information and guestbook through Wojstrom Funeral Home & Crematory may be found at www.wojstrom.com.
Obit Provided By:
Wojstrom Funeral Home & Crematory Inc