Teresa Scoggins
Holiday Shores | Friday, February 18 2022 |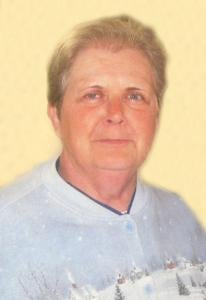 Teresa Ann Scoggins, 69, died at 4:55 p.m., Friday, February 18, 2022, at Alton Memorial Hospital.
She was born in St. Louis, Missouri on May 19, 1952, and was one of seven children born to Frank and Julia (Schumacher) Severs.
She was raised and attended schools in St. Louis and was of the Catholic faith.
She attended nursing school, becoming a Registered Nurse, first working at St. Joseph's Hospital in Alton, Christian Hospital Northeast, and retired from Alton Memorial Hospital in 2014, after 41 years of caring for patients.
She married David Lee Scoggins on April 27, 1990, in Edwardsville, and together they have been blessed with 31 years of marriage.
Surviving are her husband, David Scoggins of Holiday Shores; two step-daughters, Lisa Scoggins, and her husband, Steve Werner of Troy, and Leslee Powell of Collinsville; four step-grandchildren, Cassandra Mitchell, David T. Scoggins, Kenneth Powell Jr., and Alyssa Werner; a sister and brother-in-law, Mary and David Magditch of St. Charles, Missouri.; two brothers and a sister-in-law, Joseph Severs of St. Louis, Missouri and Frank and Judy Severs of St. Charles, Missouri; along with numerous nieces and nephews.
In addition to her parents, she was preceded in death by a son-in-law, Kenneth "Butch" Powers; a sister, Maggie Mealer; and two brothers, Jerry Severs and Martin Severs.
Visitation will be from 11 a.m., until the time of funeral services at 1 p.m. Thursday, February 24, 2022, at Crawford Funeral Home in Jerseyville.
Burial will be in the Fieldon Cemetery in Fieldon, Illinois.
Memorials may be given to the American Cancer Society.
Memories may be shared at www.crawfordfunerals.com.
Obit Provided By:
Crawford Funeral Home