Stephen Hoehn
Dorsey | Sunday, August 13 2023 |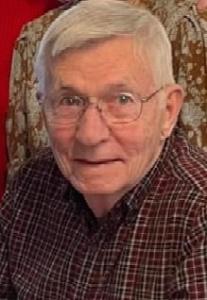 Stephen "Steve" Lee Hoehn, 79, of Dorsey, passed away at 6:58 a.m. Sunday, August 13, 2023 at his residence with his family by his side.
Born on December 16, 1943 in Alton, he was a son of the late Arthur "Boots" E. Hoehn and Laura Irene (Ferrell) Hoehn Harris.
Steve and the former Betheny "Becky" Gayle Duncan were married on March 30, 1963 in East Alton. She survives.
Steve was a US Marine Veteran of the Vietnam era.
He worked as a Pipefitter/Welder for Amaco Oil Refinery in Wood River for 22 years retiring in 1996.
The love of travel took Steve and Becky across the United States with their camper. They also visited countries overseas. He was an avid hunter and loved drawing and painting.
Along with Becky, he is survived by two daughters, Stacy Meeks of Edwardsville, Kecia and Rodney Green of Bethalto; seven grandchildren, Josh, Whittney, Christopher, Taylor, Jeremy, Jordan, Jamison; six great-grandchildren, Elleanna, Brielle, Sophia, Hadley, Parker, Vincent; one brother, Mike and Sharon Hoehn of Bella Vista, AR; three sisters-in-law, Alex Hoehn of Wood River, Karen Hoehn of Branson, MO, Katy Hoehn of Escondido, CA.
Along with his parents, Steve was preceded in death by two sisters, Sue Elaine Hoehn, Jan Renee Ginosky; four brothers, Gene, John, Dennis and Danny Hoehn.
A celebration of Steve's life will be on Friday August 18, 2023 at 10:00 a.m. until 12:00 p.m. at Gray Funeral Home in Wood River.
Services will follow at 12:00 with Rev. Stephen Gray officiating.
Military Rites will be afforded.
The family has asked that in lieu of flowers, memorials be donated to the MS Society or Alzheimer's Association.
Condolences at www.grayfuneralhomeinc.com.
Obit Provided By:
Gray Funeral Home