Sharon Hazelwonder
Jerseyville | Monday, May 29 2023 |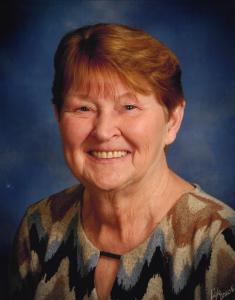 JERSEYVILLE – Sharon Elizabeth Hazelwonder, 80, died at 2:42 p.m., Monday, May 29, 2023 at her home in Jerseyville, surrounded by the love of her family.
She was born on February 4, 1943, in Jerseyville and was the daughter of the late Roman C. and Rita (Heitzig) Beiermann Sr.
Sharon grew up in Jerseyville, where she graduated from Jersey Community High School. Growing up as part of a large Catholic Family, Sharon was instilled with the importance of Faith and Family, from a young age.
Throughout her life, she remained solid and steadfast in her Faith, no matter what life threw her way, and was a longtime and faithful member of Holy Ghost Catholic Church in Jerseyville.
She enjoyed tending to her flowers and her yard and was always up for a game of Bunco or a round of cards. She also thoroughly enjoyed traveling, and had done so in every State, except for Alaska. Her greatest joy in this life, however, was her family. She was a loving wife, a fiercely devoted mother, a proud and doting grandmother and great grandmother and a beloved sister, aunt, cousin and friend to all.
She married Charles Anthony Hazelwonder on September 29, 1962 at Holy Ghost Catholic Church in Jerseyville, and threw their union they were blessed with five children. Throughout their 33 years of marriage, Sharon and Tony shared in many wonderful memories together, prior to his death on November 29, 1995.
Surviving are five children, Deborah Maltimore of Jerseyville, Tina (Burl) McEvers Jr. of Jerseyville, Todd (Gail) Hazelwonder of Kill Devil Hills, North Carolina, Kelly (Tim) Baker of Kirkwood, Missouri and Eric Hazelwonder of Jerseyville; nine grandchildren, Rochelle and Raeann Maltimore, Brittany Autery, Bethann (Jon) Pate, Breanna Autrey, Alexis Hazelwonder, Lydia Hazelwonder, Cody (Heather) Witt and Hannah Bishop; eight great grandchildren, Krew, Elihas, Stark, Vivian, Aylah, Braydon, Chrstian and Bennett; eight sisters, Ruth Ann Oversmith of Dunwoody, Georgia, Rosemary Beiermann of Jersyville, Carol (Larry) Gray of Jerseyville, Joan (Ed) Hileman of Jerseyville, Brenda (Joe) Stamper of Jerseyville, Rhonda Trask of Jerseyville, Annette (Kenny) Hoekstra of Jerseyville and Rebecca Myers of Jerseyville; two brothers, Gary (Kathy) Beiermann of Jerseyville and Kent (Turese) Beiermann of Jerseyville; a sister in-law, Kate Beiermann of Jeresyville; along with many nieces, nephews and extended family members.
In addition to her parents and her husband, she was preceded in death by a grandson, Kelby Scott Farmer; a granddaughter, Haley Faye Hazelwonder; a son in-law, Joseph Maltimore and a brother, Roman C. Beiermann Jr.
Visitation will be held on Friday, June 2, 2023 from 10 a.m. until 12:30 p.m. at Crawford Funeral Home in Jerseyville.
A Mass of Christian Burial will follow at 1 p.m., at Holy Ghost Catholic Church in Jerseyville, with Father Hyland Smith officiating.
Burial will follow at St. Michael's Catholic Cemetery in Michael.
The family also extends the invitation for all to join them following at the Knights of Columbus Hall in Jerseyville on Friday at 4 p.m.
For those desiring, memorials may be given to St. Francis/Holy Ghost Catholic School or to Masses.
Memories may be shared with the family by visiting www.crawfordfunerals.com
Obit Provided By:
Crawford Funeral Home