Ruth Prather
Fidelity | Tuesday, September 12 2023 |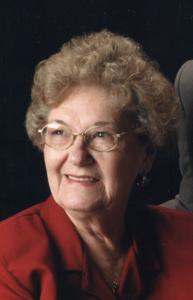 Ruth Inez Prather, 90, went to be with her Lord and Savior on Tuesday, September 12. She died peacefully at home with loved ones surrounding her.
She was born December 18, 1932, in Fidelity, Illinois, to the late Roy and Hazel (Peebles) Cox. When her parents died at a very young age, she and her brothers, Les and Wayne Cox, were raised by Lawrence "Pat" Thurm and Iola (Peebles) Thurm from Medora, Illinois. They preceded her in death.
Ruth married Luther L. "Pete" Prather on October 13, 1951, in Pocahontas, Arkansas. They were married 56 years before Pete's passing in 2007. They enjoyed boating, fishing, and camping with their family and friends. In their retirement years they traveled in their motor home. Ruth enjoyed playing the electric piano for their camping friends. She enjoyed playing her piano and organ for anyone who visited.
Her survivors include four daughters and their spouses, Patricia Hagen Russell and Lee Russell of North Port, FL; Kathie and Rich Wilson of Venice, FL; Cindy and Richard Lyons of Godfrey; and Sherry and Dean Kuehnel of Alton.
They were blessed with 10 grandchildren, Brad (and Tana) Hagen, Sam Hagen, and Dan (and Natalie) Hagen; Ruthie (and Chris) Dycus, Stella (and Ben) Adelsberger, George (and Katie) Minor, Lelia (and Brent) Groesch; Bradley (and Melissa) Hazelwonder, Katie (and Tara) Hazelwonder; and Pete Kuehnel. In addition, her brother Wayne and sister-in-law Vi Cox, brother Ray and sister-in-law Linda Thurm, brother-in-law Ron and Barbara Prather survive. She is also survived by 9 great grandchildren and several nieces and nephews that she adored.
She was preceded in death by her husband, a brother and sister-in-law Lester and Rebecca Cox, brothers-in-law Dale and Kerry Prather, sisters-in-law Doris Warner Lanam, Bertha Bennett, and Kay Prather.
Visitation will be from 10 a.m. until the time of funeral service at noon on Monday, September 18, 2023, at Anderson Family Funeral Home in Brighton where Rich Stuckey will conduct services.
Burial will follow at Medora Cemetery.
St. Jude's Children's Hospital and the Animal Humane Society have been named as memorials.
Condolences may be left online at www.andersonfamilyfuneral.com.
Obit Provided By:
Anderson Family Funeral Home