Ronald W. Wright Sr.
East Alton | Wednesday, July 29 2015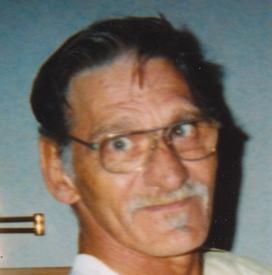 Dateline: East Alton ILRonald W. Wright Sr., age 67, of East Alton, passed away Wednesday, July 29, 2015, at his home with his family.He was born August 13, 1947, in Alton, the son of Lawrence and Laverna "Alice" (Turner) Wright.Ronald was a United States Army Veteran. He loved riding his motorcycle and going fishing. His greatest joy was spending time with his family. He was very proud of his grandchildren and thrived on being a strong big brother to his siblings.He is survived by a son and his wife, Ronald and Karen Wright Jr. of Cottage Hills; two daughter, Gina Wright and her companion, George Hermann of Mt. Vernon, and Marcia Fenner-Wright; step-son Rykky Bricker; seven siblings and their spouses, Rick and Mary Wright, Greg Wright, Sheila Boston, Linda and Jimmy Brockman, Rochelle and Johnny Bell, Cynthia Wright, and Rhonda and Jimmy Bell; ten grandchildren, Brandon, Patty, Nathan, T.J., Amber, Stephen, Kerry, Mickenzie, Callista, and Garrett; five great-grandchildren; and many nieces, nephews, cousins, and friends.He is preceded in death by his parents; three sons Lacey Wright, Stephen Wright, and Anthony Wright; four siblings, Randall Wright, Christopher Wright, Keith Wright, and Carla Terpening Wright; and a granddaughter, Amy Wright.Visitation will be held Saturday, August 8, 2015, from 12:00 PM until 9:00 PM at the Brighton VFW Post # 1308. A memorial service will begin at 1:00 PM with Rev. Ron Johnson officiating.In lieu of flowers, contributions may be made to his children.
Obit Provided By:
Elias, Kallal & Schaaf Funeral Home