Ronald Hearn
Alton | Friday, April 29 2022 |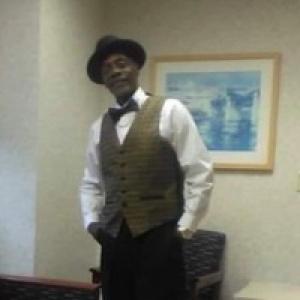 Mr. Ronald was born May 30, 1956, to the union of Aaron and Mollie Gibson- Hearn in Alton, IL. He attended Alton Public Schools. Ronald had many friends and was loved by all. Ronald was a single father and shared a special bond with his children. He was very fond of his siblings, especially his twin brother Donald. In his early years, Ronald enjoyed playing basketball and raising his children. Ronald's infectious personality attracted the love of everyone who met him. In addition to his many skills, he enjoyed working in auto mechanics. In his adult years, Ronald relocated to Colorado Springs, Colorado where he remained a resident until his transition.
Ronald came from humble beginnings. Ronald was blessed to have a large family on both sides yet somehow, he managed to maintain & develop uniquely personal relationships with everyone. His connection was strong with his parents, grandparents, siblings, aunts, uncles, and cousins. In all honestly, he was everyone's favorite. He earned this spot because he was the perfect epitome of love. He shared his love so freely and to sacrifice for his family was an honor.
On April 29, 2022, Ronald entered eternal rest. He is preceded in death by his parents Aaron and Mollie Gibson- Hearn, son Daron Hearn, nephew Kevin Hearn, brothers Sylvester Coley, Mike Webb, Arthur Hearn, and John Patterson.
Ronald leaves to cherish his memories his children: Ronnisha Hearn, Nichole Hearn, Jamal Logan, Antonio Womack, Keon Hearn, Decarlo Logan, and Demarco Womack, and his Siblings: James Jones, Dorothy (Keith) Hearn- Howell, James (Dortha) Hearn, Melba (James) Hearn, Donald Hearn, Thomas Hearn, eighteen grandchildren, great-grandchildren and a host of nieces, nephews, and friends.
https://www.harrisonfuneralchapel.com/obituary/ronald-hearn
Obit Provided By:
Harrison Funeral Chapel