Ronald D. Cowan
Godfrey | Saturday, June 25 2016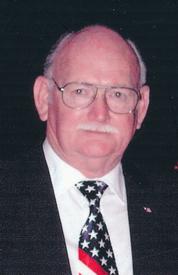 Ronald D. Cowan, 81, passed away at 3:50 p.m. on Saturday, June 25, 2016 at Alton Memorial Hospital.
He was born in Havana, Illinois on June 9, 1935, the son of the late Kenneth "Jack" and Vera L. Cowan.
In 1964 he married the love of his life, Sherry (Hensley) Cowan.
In addition to his wife, he is survived by a daughter, Patricia Boomer and a son, Christopher Cowan; 5 grandchildren, Jason (Tobi) Brown, Stephanie (Eric) Kamer, Stacey Brown, Tyler Cowan and Corey Boomer and 6 great grandchildren.
He graduated from Alton High School in 1953. The next year he began service in the US Army with the elite 77th Special Forces, 82nd Airborne Division. Upon his return home he worked for Shell Oil Company until 1962 when he joined the Alton Police Department. In 1968 he went to work for the Union Electric (Ameren) until his retirement in 1997.
Ron was a long time member of the Alton-Wood River Sportsmen's Club in Godfrey. He served on numerous committees as well as the Board of Directors Membership Secretary. He proudly started the Youth Shooting Program at the Club in 2005 which continues today. In 2006 he started the Bluff City Chapter Friends of NRA. He is Master Mason with the Hibbard Lodge #0249, Brighton. Ron loved to be outdoors hunting or fishing. He was the happiest when he could be elk hunting with his best friend, Don Greeling in the Colorado mountains.
In celebration of his life, visitation will be from 4 to 8 p.m. Wednesday, June 29, 2016 at Elias, Kallal and Schaaf Funeral Home in Godfrey.
Funeral Service will be held at 10 a.m. on Thursday, June 30, 2016 at the funeral home with Pastor John Jaffry officiating.
Interment will follow at Valhalla Memorial Park in Godfrey with Military Rites performed by Alton VFW Post #1308.
Memorials may be directed to the A.W.R.S.C. Youth Shooting Sports Program, or Alton Memorial Hospital ICU.
Obit Provided By:
Elias, Kallal & Schaaf Funeral Home