Robert Jurgena
Collinsville | Sunday, February 19 2023 |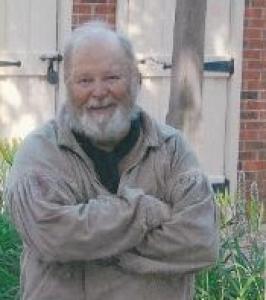 Robert Jurgena, age 73, passed away peacefully at his home on February 19, 2023, in Collinsville, IL. He was born on October 25, 1949, to William and Anna Catherine (Loew). He married the love of his life, JoAnn Paul, on November 8, 2000, in Cahokia, IL.
In addition to his wife, he is survived by his first wife Rose Mary Kebel; sons Nathan and Christopher Jurgena; grandchildren Olivia, Henry, and Peyton Jurgena; siblings David (Angie) Jurgena, Lucille (Michael) Dawson, and Barbara (Rick) Stamer; and numerous nieces and nephews. He is preceded in death by his parents and his sister, Naomi.
Bob was a proud 1967 EHS graduate and attended SIUE, where he earned his Bachelor's in art education. After graduation, he taught art for 33 years in the Roxana School District, where he also enjoyed coaching many sports including track, soccer, and basketball. He was an avid volunteer at the Benjamin Stephenson House in Edwardsville and for many years participated in colonial reenactments at Fort De Chartres with his friends. Bob was a creative and talented artist who used his gift not only in his volunteering but in creating landscapes for his model trains. He also enjoyed collecting fruit jars and traveling with JoAnn to many lighthouses throughout the U.S.
Visitation will be at Saksa Funeral Home in Edwardsville, IL from 4-8 p.m. on Thursday, Feb. 23, and from 10-11 a.m. on Friday, Feb. 24 preceding an 11 a.m. funeral service at the funeral home. Burial will follow at Calvary Catholic Cemetery, Edwardsville.
In lieu of flowers, donations can be made to the Benjamin Stephenson House.
Obit Provided By:
Saksa Mateer Funeral Home