Robert Sievers
Batchtown | Saturday, October 30 2021 |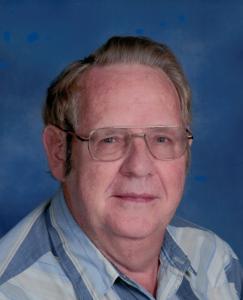 Robert John "Bob" Sievers, 77, passed away at 2:51 pm, October 30, 2021, at Calhoun Nursing & Rehab in Hardin, Illinois. He was born in Batchtown, Illinois on May 5, 1944, the son of Ferdinand & Caroline (Klockenkemper) Sievers. He was a beloved son, brother, uncle, and friend.
Bob was a lifelong member of St. Barbara's Catholic Church. He lived his entire life at his homeplace in Batchtown, Illinois, and spent many years farming and raising cattle. He worked as a ferry boat pilot, first for Baalman's Winfield Ferry, then for over 25 years for the Brussels Ferry.
He had many hobbies, including martial arts, swimming, hunting, fishing, and traveling, but his favorite hobby by far was playing the guitar and singing country music. He especially enjoyed going to Nashville, Tennessee to play and listen to his favorite artists and to Louisiana for the Breaux Bridge Annual Crawfish Festival. He traveled many other places across the United States, and even took his dad on a special trip to Hawaii! Bob got to know many great artists as he traveled and was a personal friend of Troy Landry, the Cajun Swamp Man.
He is survived by sisters Janet Lorsbach, Vonetta Robeen, and Juanita Friedel, as well as 13 nieces and nephews, all of whom he loved dearly; Tricia (Scott) Margherio, Cheri (Curt) Peters, Tom (Becky) Lorsbach, Carrie (Gary) Baalman, Paul (Julie) Robeen, Leah (Bob) Moore, Phil (Amy) Robeen, Craig (Crecia) Robeen, Tim (Erica) Robeen, Connie (Joe) Robeen, Tina (Matt) Haug, Joe (Racheal) Friedel, Kerry Friedel, along with numerous great-nieces and nephews. In addition to his parents, he was preceded in death by a loving sister, Kathleen Pohlman, and four brothers-in-law, Steve Pohlman, Thomas Lorsbach, Paul Robeen, and Joseph Friedel.
Visitation will be from 4 to 7 p.m. Tuesday, November 2nd at Gress, Kallal, and Schaaf Funeral Home in Hardin, Illinois.
A Mass of Christian Burial will take place at 10 a.m. Wednesday, November 3rd at St. Barbara Catholic Church in Batchtown, with Father Don Roberts officiating.
He will be laid to rest at St. Barbara Catholic Cemetery in Batchtown.
Memorials may be made to St. Barbara Catholic Cemetery or Family Choice.
Obit Provided By:
Gress, Kallal and Schaaf Funeral Home