Robert Boyd
Bethalto | Monday, January 4 2016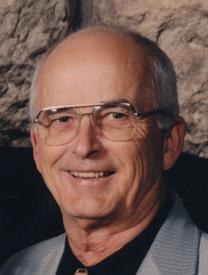 Robert Boyd, 86, passed away at 12:15 pm, Monday December 4, 2015 at home, with his loving family by his side.
He was born in Broadlands, IL on February 25, 1929 the son of the late Frank A. and Mytle E. (Walker) Boyd.
On June 2, 1951, he married Betty L. Gillson in Alton.
He was the owner and operator of Boyd's Sandwich Shop. He was member of 1st Christian Church of Alton, a member of The American Legion and VFW in Alton. Before being drafted in the army he played pro ball for the St. Louis Browns. In the Army he was Master Sergeant in the Korean War. While in the Army he spent time in Germany and then in Holland as a good will ambassador. He was a life time member of the Upper Alton Business Association, an avid sportsman playing softball, golf, and bowling. He accomplished a 300 game, an all spare game, and a hole in one.
He is survived by his wife Betty; three children Jeffery Boyd of Alton, Kelly and Monica Boyd of Alton, and Julie and James Kunze of Dunedin Florida; four grandchildren Ezra and Jamie Boyd, Kevin Boyd, Katie Ayres, and Jimmy Ayres; three step grandchildren Stephanie, Benjamin, and Zachary Copley; three step great grandchildren Jasmin, Evan, and Makenna; one step great great grandchild Emmett; will be missed greatly by several nieces and nephews.
In addition to his parents he was preceded in death by two brothers and their spouses Charles and Phyllis Boyd and Paul and Mary Boyd; two sisters and their spouses Betty and Carl Ringo and Hazel and Paul Gordon.
In celebration of his life, visitation will be from 4 pm to 8 pm Saturday January 9, 2015 at Elias, Kallal & Schaaf Funeral Home in Alton, IL.
A private Funeral service will be held at a later date.
Memorials may be directed to Family Council of Alton Nursing and Rehab Center at 3523 Wickenhauser Ave Atlon, Il.
Online condolences and guest book may be found at www.eliaskallalandschaaf.com
Obit Provided By:
Elias, Kallal & Schaaf Funeral Home