Refugio Rangel
Alton | Friday, May 13 2022 |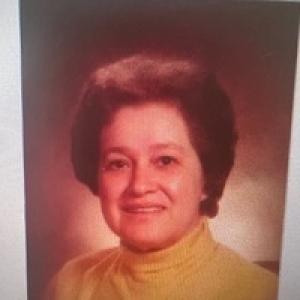 A Time to Be Born: Mrs. Refugio Louise Rangel was born March 30, 1930, in Alton, IL. She was the daughter of Ganbino and Maria ( Macias) Marin.
A Time to Love: To cherish her heredity she leaves loving memories that will last a lifetime to her children, Nicholas Rangel of Miami, Florida, and her loving daughter Linda (Michael) Holmes of Pasadena, California. Three grandchildren, Sergio (Tamiko) Rangel of Iowa City, IA., Michelle (Carlton) Sullivan of Pasadena, California, and Tommy (Michelle) Rangel of Alton, Illinois. Thirteen great-grandchildren: Johnathan and Karen Thomas, Serlita, Saree, Sergio Jr., Isaac Rangel, Mary and Sarah Rangel, Chase, Carlton Jr., Jaycee Sullivan, Shayla and Brooklyn Rangel, and Slate Rangel. One great, great-granddaughter Estella Rangel. She was preceded in death by her precious daughter Gloria Rangel.
A Time to Serve: Louise worked as a toll collector on the Eads Bridge in East St. Louis. She also worked as a meatpacker in Granite City before retiring from Owens Illinois Glass Company.
A time to be with the Lord: Louise went peacefully to be with the Lord and Savior Jesus and all her loved ones on Friday, May 13, 2022, at Christian Northeast Hospital with her family at her side. Before passing she was calling out in Spanish all the names of her loved ones she longed to see again
https://www.harrisonfuneralchapel.com/obituary/louise-rangels
Obit Provided By:
Harrison Funeral Chapel