Priscilla Awalt
Pontoon Beach | Friday, January 28 2022 |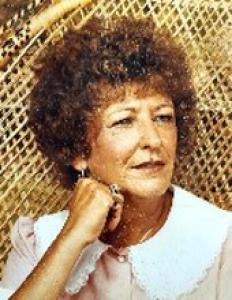 Priscilla J. Awalt, 87, of Pontoon Beach, Illinois passed away at 10:06 a.m. on Friday, January 28, 2022, at her home.
She was born December 6, 1934, in Carrollton, Illinois, a daughter of the late Ed and Ida Louise (Scroggins) Howland. She married William E. Blakeburn and he passed away on December 10, 1979. She later married Richard E. "Dick" Awalt Sr. on April 2, 1983, in Granite City and he passed away on September 24, 2012. She enjoyed volunteering with the Salvation Army with over 30 years of dedicated service. She also enjoyed cooking, sewing, embroidery, and her days of fishing. She will be remembered for the love and special times shared with her family and friends.
She is survived by five children and spouses, William Blakeburn of Greenville, Chris and Karen Blakeburn of Granite City, Lesa and Johnny Childers of Granite City, Richard Earl and Hope Awalt Jr. of St. Louis and Jeffery Awalt of Granite City; four granddaughters; two great-grandchildren; a sister, Sheila Chronister of Granite City; several nieces; nephews; other extended family and friends.
In addition to her parents and both husbands, she was preceded in death by a grandson and several siblings.
In celebration of her life, visitation will be at Irwin Chapel, 3960 Maryville Road in Granite City on Wednesday, February 2, 2022, from 10:00 a.m. until the time of funeral service at 12:00 noon with Reverend Cathy Crippen officiating. Burial will follow at Valhalla Gardens of Memory in Belleville. Memorials may be made to the Salvation Army and may be accepted at the funeral home. www.irwinchapel.com
Obit Provided By:
Irwin Chapel Funeral Home