Phyllis J. Moore
Alton | Tuesday, October 7 2014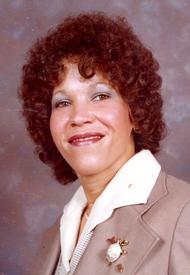 Phyllis J. Moore age 68, of Alton, received eternal rest peacefully on October 7, 2014 at 6:00 p.m. at Christian Northeast Hospital. She was born March 29, 1946 in Alton, the daughter of Gervis and Ida (Monroe) Perkins. She was a graduate of Marquette Catholic High School and St. Joseph Hospital Nursing School. Phyllis was employed as a nurse with St. Joseph Hospital for 22 years, St. Anthony Hospital for 20 years, with 5 years at St. Anthony's Adult Day Care Center retiring March 31, 2012.
Phyllis attended St. Mary's Catholic Church.
On July 8, 1993 she was united in Holy Matrimony to Henry Moore in Las Vegas, Nevada. She was the queen of the Alton Red Hats Belles for the last 10 years. She was very devoted and compassionate to others.
In addition to her husband Henry "Hank" Moore, she is survived by her sister, Edna Perkins of Kansas City, MO; 2 nieces; Lorraine Ramirez of O'Fallon, IL and Ida Preston of Road Bluff, ME; her adopted brother David Craig of Godfrey, IL; brother-in-law Albert Wilkinson of Godfrey, IL; step-children, Angela (Charles) Bell of Frisco, TX; Kimberly Moore of Iowa City, IA; Henry Moore Jr. of Atlas, IA; Edwin Moore of St. Paul, MN; Natasha Moore of Alton, IL; nieces, nephews, great-nieces, great-nephews, cousins and friends.
In addition to her parents, she was preceded in death by 2 sisters, Salle Wilkinson and Sister Virginia Marie Perkins
Visitation Monday October 13, 2014 from 9:00 a.m. until time of service at 11:00 a.m. at Cathy M. Williams & Sons Funeral Home in Alton.
As per her instructions cremations rites will be accorded.
Online condolences and guestbook available at www.cmwilliamsfh.com
Obit Provided By:
Cathy M Williams & Sons Funeral Home