Paul James Youngbauer Sr
Madison | Monday, June 24 2019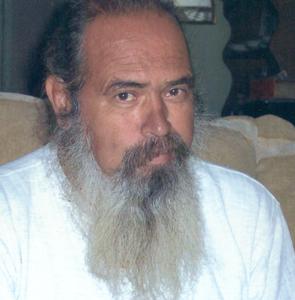 Paul James Youngbauer Sr. 62 of Madison passed June 24, 2019 at 2:15 pm in his home.
Born September 10, 1956 in Tooele Utah.
Parents William Louis Youngbauer and Mary Gonzales Youngbauer
Wife Della Margaret Lindsey married November 2, 1973 in in Tooele Utah she passed Sept 27, 2017
Survived by children Paul (Melissa) Youngbauer Jr. of Madison, Darla (Shawn) Shaw of Madison, George Youngbauer of Madison and Michelle (Irvin) Medlock of Granite City.
11 grandchildren 8 great grandchildren
Brothers Floyd Youngbauer of Salt Lake City, UT and Isaac Youngbauer of Missouri
Sisters Henritta Williams of Tooele UT And Shirley Bruemmer of Salt Lake City, UT.
Preceded by wife parents 2 brothers and 1 sister granddaughter Tabitha Youngbauer
Pipe cutter at Cardinal Machine and Nipple Works in St. Louis for 42 years
Visitation Friday June 28, 2019 5-9 pm at Thomas Saksa FH Granite City IL
Funeral Saturday June 29, 2019 10 am at Thomas Saksa FH Rev. Jessie Tedder
Family c/o funeral home.
Obit Provided By:
Saksa Mateer Funeral Home