Pamela Winet
Highland |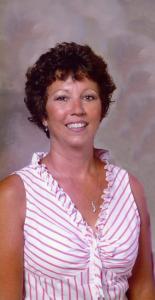 Pamela Sue Winet, age 64 of Highland, IL, died Sunday, November 12, 2023, at Barnes-Jewish Hospital (BJC) in Saint Louis, MO.
She was born on Wednesday, February 25, 1959, in Highland, IL, the daughter of Russell and Sue (nee Malan) Ammann.
On Thursday, May 20, 1976, she married Robert Irwin Winet at Evangelical United Church of Christ, who survives.
She was a member of Immaculate Conception Catholic Church and the Highland Garden Club.
Pam was born in Highland, IL, grew up on the family farm south of town. She graduated from Highland High School in 1977. She became a "farmer's wife" driving tractors, combines, helping with all of the farm chores. Pam enjoyed gardening her flowers and vegetables. She was certified as a Master Gardener. She often canned her produce. She was the "Ultimate Shopper". Spending time with her girlfriends - lunches, trips, and shopping. Bob & Pam enjoyed vacations in the Ozarks and any warm destination. They spent time enjoying boating and water skiing.
Survivors include:
Mother - Sue Ann Ammann-Frey, nee Malan, Highland, IL
Husband - Robert I. Winet, Pocahontas, IL
Daughter - Jamie S. (Derek) Schrof, Highland, IL
Daughter - Jessica K. (Significant Other Kevin Quitmeyer) Winet-Fleer, Pocahontas, IL
Grandchild - Elena M. Schrof, Highland, IL
Grandchild - Braden J. Schrof, Highland, IL
Grandchild - Mackenzie E. Fleer, Ellisville, MO
Brother - Michael R. (Shari) Ammann, Highland, IL
Brother - Craig D. (Kelly) Ammann, Highland, IL
She was preceded in death by:
Father - Russell L. Ammann - Died 9/21/2020
Arrangements are being handled by Spengel-Boulanger Funeral Home in Highland, IL.
No Visitation will be held.
Funeral Mass will be at 10:00 AM on Saturday, November 18, 2023, at Immaculate Conception Catholic Church in Pierron, IL, with Father Paul J. Bonk, pastor, officiating.
Interment will be at Calvary Cemetery in Pierron, IL.
Memorial contributions may be made to Alzheimer's Association or Highland Garden Club.
Obit Provided By:
Spengel-Boulanger Funeral Home