Nina Draper
Alton | Monday, May 3 2021 |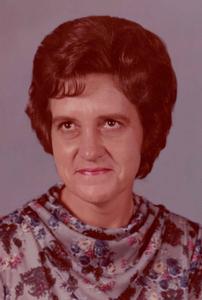 Nina L. Draper, 87 of Alton, died at 11:23 p.m. on Monday, May 3, 2021, at OSF St. Anthony's Hospital in Alton. She was born October 16, 1933 in Alton the daughter of the late Plinnie and Alma (Pruitt) McNelly.
Nina married Richard L. Draper on October 22, 1955 in Godfrey. Richard survives and resides in Alton.
She was a homemaker.
In addition to her husband, survivors include 2 daughters and son-in-law; Karen & Eric Richter of Highland, Tracey Draper of Jerseyville, 1 son and daughter-in-law; Randy & Cindy Draper of Medora, 4 grandchildren; Grace, Logan, Nicholas and Dylan; 1 great-grandchild; Jayda, 1 brother and sister-in-law; Gary and Mary McNelly of Fairview Heights.
Besides her parents, Nina was preceded in death by numerous sisters and brothers.
Visitation will be from 5:00-7:00 p.m. Wednesday, May 5, 2021 at Gent Funeral Home where funeral services will be at 10:00 a.m. Thursday, May 6, 2021.
Entombment will take place at Valhalla Memory Gardens in Godfrey.
Memorial may be made to one's choice.
Online guestbook and information may be found at www.gentfuneralhome.com
Obit Provided By:
Gent Funeral Home