Maxine Brown
Collinsville | Wednesday, March 8 2023 |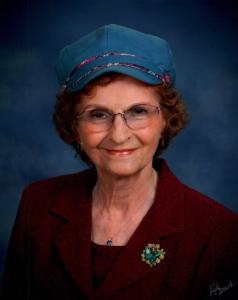 Maxine B. nee Payne, McGuire Brown, 92, of Collinsville, passed away Wednesday, March 8, 2023. She was born December 10, 1930 in Mt. Vernon, IL to Elmer and Cecil (Ford) Payne. In Maxine's teenage years, she began working with her twin sister, Arline at a department store. During WWII, she was a candy striper at Good Samaritan Hospital in Mt. Vernon. Over the years, Maxine was employed at a shoe factory, was a waitress in the café of Grants Department Store in Granite City and then started selling insurance for Prudential Insurance Company. This is where she met her loving husband, Stanley S. Brown. They were married June 7, 1980 in Springfield, IL. Maxine was a former member of Grace Baptist Church in Granite City where she volunteered on the bus ministry and worked as a custodian. She was a current member of Meadow Heights Baptist Church in Collinsville, where she also enjoyed volunteering and singing in the choir. Maxine was a devoted Christian who loved her Lord and Savior. Maxine loved hats and was known as the hat lady. She will be dearly missed by all who knew and loved her.
Survivors left to cherish her memory include her children, Dennis (Dawn) McGuire, Robert "Bob" (Karen) McGuire, Michael (Cozette) McGuire, Linda (Michael) Leonard and Teresa (Chuck) Achor; 12 grandchildren and 8 great-grandchildren; twin sister, Arline (Roger) Thompson and brother, Clyde (Doris) Payne; 13 nieces and nephews and their families. Maxine is preceded in death by her parents; husband, Stanley Brown; granddaughter, Angelina Valencia; son-in-law, Rickey Achor; sister, Velma (Donald) Smith and brother, Donald (Marie) Payne.
Visitation will be held on Friday, March 24, 2023 from 4:00pm to 8:00pm in Lake View Funeral Home, 5000 N. Illinois St., Fairview Heights, IL 62208. Funeral service will be held on Saturday, March 25, 2023 at 11:00am in Meadow Heights Baptist Church, 1498 Vandalia St., Collinsville, IL 62234. Interment in follow in Lake View Memorial Gardens. In lieu of flowers, memorial contributions can be made to the Collinsville Food Pantry.
Obit Provided By:
Lake View Funeral Home and Memorial Gardens