Mary Jackson
Jerseyville | Friday, April 8 2022 |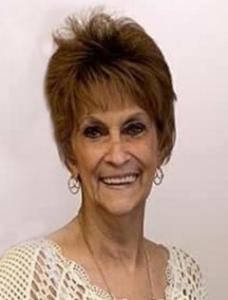 Mary Lois Jackson, 79, died at 8:30 p.m., Friday, April 8, 2022, surrounded by her family.
She was born in Jerseyville, Illinois on September 8, 1942, the daughter of James William and Mary Ethel (Martin) Calvert.
She married Donald Jackson on June 8, 1968, in Jerseyville, and together they have shared 53 years of marriage.
Mary was employed as a Unit Clerk at Jersey Community Hospital in Jerseyville for 40 years, where she quickly became a friendly and compassionate face to all who entered the hospital. She later began working for Dr. Hugo Villarreal as well as Cato Fashions in Jerseyville.
Mary had a keen sense of fashion and always looked the part. Every piece of clothing was always perfectly accessorized, with heels to match. Even during her many chemo treatments, Mary entered and left the hospital looking as if she was preparing to walk a Hollywood runway.
Surviving are her husband, Donald Jackson of Jerseyville; her four children and their spouses, Tammy and Jon Devening of Jerseyville, Brenda Holmes of Alton, William Randall Briggs of Maryville, and Melissa and Josh Nipper of Fort Wayne, Indiana; four stepchildren and their spouses, Donald and Terry Jackson Jr. of Pea Ridge, Arkansas, Steven Scott and Lesa Jackson of Oklahoma, Terry Richardson of Kane and Wayne Richardson of Florida; twelve Grandchildren; thirteen Great Grandchildren; and two Great-Great Grandchildren; as well as a sister, Sheila Dawdy of Jerseyville.
In addition to her parents, she was preceded in death by a grandson, Warren L. "Bud" Crull; a son-in-law, Timothy Holmes; two sisters, Irene Bouillion and Marcella Campbell; and a brother, Everett Eugene "Gene" Calvert.
Visitation will be from 4 to 7 p.m. Wednesday at Crawford Funeral Home in Jerseyville, where funeral services will be conducted at 10 a.m. Thursday. Rev. Sonny Renken will officiate.
Burial will be in the Kane Cemetery.
Memorials may be given to the Jersey Community Hospital Foundation or to BJC Hospice-Greene County.
Obit Provided By:
Crawford Funeral Home