Marilyn Bodnam
Granite City | Friday, October 22 2021 |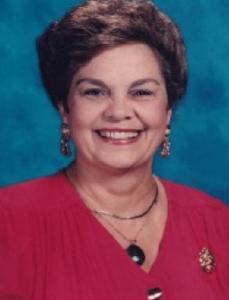 Marilyn June Bodnam, 83, peacefully passed away at 10:15 a.m. on Friday, October 22, 2021, with her loving husband, B Edward "Ed" Bodnam at her side in their home in Granite City, Illinois.
She was born June 12, 1938, in Puxico, Missouri. Marilyn was a faithful member of First Presbyterian Church in Granite City, serving as Elder, Deacon, Sunday School, and Bible School teacher. Professionally, Dr. Bodnam was an accomplished and respected educational leader who was awarded a fellowship at Princeton University and earned a Doctoral degree at St. Louis University on May 17th, 1991, the same day her daughter, Elizabeth Ann Bodnam received her degree of Juris Doctorate. She served such educational roles as teacher, mentor, administrator, and consultant at Edwardsville School District, Southern Illinois University, and Sarasota County Schools. She was a member of such organizations as Junior Service, the Elks, and the Girl Scouts. Marilyn absolutely cherished her children and grandchildren, supporting them in every way imaginable. Marilyn has significantly impacted the lives of all who have been fortunate enough to know her…and you will hear phrases like "Marilyn changed my life, made me the person I am today, focused me in the right direction"… only words of love and support. In her final months, Marilyn continued to persevere with so much grace. Through insurmountable odds, she continued to exude brilliance, generate laughter, and so importantly give those very special kisses.
In addition to her beloved husband of 58 years, she is survived by a daughter, Elizabeth Ann "Beth" Bodnam of Granite City; two grandchildren, Eleanore Marilyn "Ellie" Bodnam Schwering of Granite City and John Edward "Jack" Bodnam Schwering of St. Louis, Missouri; two sisters and a brother-in-law, Effa Beauette of Sarasota, Florida and Barbara Jean and Robert Opalaski of Estero, Florida; a brother and sister-in-law, Thomas and Elaine Crabtree of Colleyville, Texas; two sisters-in-law, Gwendolyn Weltge of Dayton, Ohio and Jean Lacewell of Houston, Texas; three Godchildren, Marilyn Collins of Richmond, Virginia, Marilyn Joslyn Lacewell of Los Angeles, California and Kimberly Anne Lacewell of Sarasota, Florida; special family friend, Jonathan L. Miller of Richmond Heights, Missouri and Carol Madison of Edwardsville, Illinois; and special caretakers who gave loving care to Marilyn: Judy Mange, Christina Wilson, and Lenzie Allen, all of St. Louis; many special nieces; nephews; great-nieces; great-nephews; other extended family and many dear friends.
She was preceded in death by her father and stepmother, John and Eula Lacewell; her mother and stepfather, Mildred Francis (Andrews) and Thomas F. Crabtree; her cherished son, Brinley Edward "Ed" Bodnam Jr.; a brother, John Lacewell, a sister, Carolyn Joan Lacewell; sister-in-law and brother-in-law, Winifred and Jack Ford and a brother-in-law, Wilfred Weltge.
In celebration of her life, visitation will be at Irwin Chapel, 3960 Maryville Road in Granite City on Friday, November 12, 2021, from 5:00 p.m. until 8:00 p.m. Visitation will continue at the First United Presbyterian Church, 2160 Delmar Avenue in Granite City on Saturday, November 13, 2021, from 10:00 a.m. until time of funeral service at 11:00 a.m. with Reverend Jennifer Warren Hauser officiating. Memorials may be made to Forest Park Forever, 5595 Grand Drive, St. Louis, MO 63112 or to the Granite City Park District, 2900 Benton Street, Granite City, IL 62040 and may also be accepted at the funeral home. www.irwinchapel.com
Obit Provided By:
Irwin Chapel Funeral Home