Lorene Bastilla
East Saint Louis | Friday, June 24 2022 |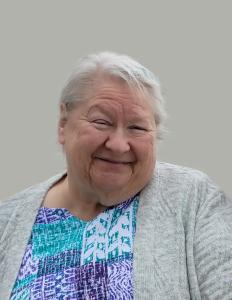 Lorene R. Bastilla, age 70 of Highland, IL, died Friday, June 24, 2022, at Saint Elizabeth Hospital in O'Fallon, IL.
She was born on Wednesday, September 19, 1951, in East Saint Louis, IL, the daughter of Leonard and Anna (nee Sloan) Vandever.
On Saturday, April 18, 1970, she married Robert Michael Bastilla at Cahokia, Illinois, who passed away on Tuesday, May 14, 2013.
Lorene was born in East St. Louis, IL. She grew up in Cahokia and was a 1969 graduate of Cahokia High School. She worked in St. Louis. She then became a nurse's aide and worked in the ICU units of several area hospitals. Following her marriage, she and her husband lived in the Metro East. In 2000, the family moved to Highland, where they lived ever since. Lorene was very active in the Maplewood Park Baptist Church in Cahokia. In Highland, she was active in the First Congregational Church. She loved her grandchildren and great-grandchildren; they were all very special to her.
Survivors include Children - Bryan L. (Katherine) Bastilla, Maryville, IL; Dean M. (Significant Other Chellie Brewer) Bastilla, Granite City, IL; Kimberly A. (Robert) Barth, Highland, IL; Grandchildren - Kyle E. Bastilla; Bailey M. Bastilla; Loryn M. Bastilla; Sophia R. Bastilla; Jamie M. McArthur; Anna N. McArthur; Stacie E. Bastilla; Ava G. Bastilla; Hannah F. Bastilla; Henry A. Bastilla; Great Grandchildren - Silas V. Osborne; Samuel C. Budde; Gracelynn M. Dryden; Camilla R. Bourn; Sister - Lorraine F. Vandever, DuQuoin, IL; Sister - Gerry (Ross) Harrison, Valmeyer, IL; Brother - Dennis (Jean) Vandever, Cahokia, IL; Brother - Steve Vandever, Cahokia, IL; Sisters-In-Law - Debbie Vandever, Columbia, IL; Patricia A. Vandever, Baldwin, IL; Nancy A. McCaw, Highland, IL.
She was preceded in death by Father - Leonard L. Vandever; Mother - Anna T. (nee Sloan) Vandever; Husband - Robert M. "Mike" Bastilla - Died 5/14/2013; Brother - Leonard E. Vandever - Died 5/8/1998; Brother - Jeffery L. Vandever - Died 3/15/2016; Brother-In-Law - William O. McCaw - Died 8/15/2009.
Arrangements are being handled by Spengel-Boulanger Funeral Home in Highland, IL.
Celebration of Life will be at 11:00 AM on Saturday, July 9, 2022, at Silver Lake Park in Highland, IL.
Interment will be at Highland City Cemetery in Highland, IL.
Memorial contributions may be made to Highland Area Christian Service Ministry (HACSM).
Obit Provided By:
Spengel-Boulanger Funeral Home