Linda Wangler
Nutwood | Wednesday, December 22 2021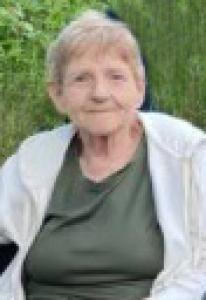 Linda (Ontis) Wangler, 73, died at 11:05 a.m., Wednesday, December 22, 2021, at Alton Memorial Hospital.
She was born in Rosedale, Illinois on July 17, 1948, and was the daughter of James L. and Ella Marie (Isringhausen) Ontis.
A lifelong resident of the Rosedale/Nutwood area, Linda served her community for many years as the Supervisor for Rosedale Township, and later serving as a Trustee.
She married Billy Joe Wangler Sr., on January 21, 1967, in Hardin, and together they shared 38 years of marriage and the joys of raising their four children, until his death on February 17, 2005.
Surviving are her four children and their spouses, Chandra and Joseph Eckert of Nutwood, Pauline and Roger Scott of Fieldon, Billy Joe Wangler Jr., and Roger and Kayce Wangler all of Nutwood; 10 Grandchildren, Becky, Joey, Tyler, Nathan, Katie, Sean, Patrick, Gabriella, Carleigh, and Gauge; seven great-grandchildren, Zack, Kennedy, Hadley, Kaden, Karter, Clinton, and Clayton; two sisters and a brother-in-law, Brenda Bailey of Brighton and Nadine and Doug Gress of Nutwood; two brothers and sisters-in-law, Roger and Vicki Ontis of Elsah and Walter "Frosty" and Laura Ontis of Rosedale.
In addition to her parents and husband, she was preceded in death by a brother-in-law, Glenn "Corky" Bailey.
Visitation will be from 4 to 7 p.m. Wednesday at Crawford Funeral Home in Jerseyville.
Funeral services will be conducted at 11 a.m. Thursday at Rosedale United Methodist Church, with Rev. Phil Grable officiating.
She will be laid to rest in Rosedale Cemetery.
Memorials may be given to the Rosedale United Methodist Church where she was a member.
Memories may be shared at www.crawfordfunerals.com.
Obit Provided By:
Crawford Funeral Home