Linda Paarlberg
Caseyville | Saturday, December 31 2022 |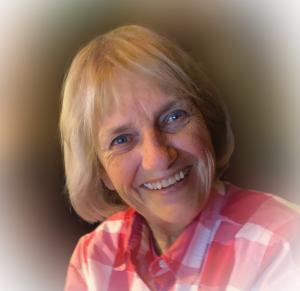 Linda Emily (Munson) Paarlberg, 77, of Caseyville, passed away on December 31, 2022, at her residence.
Linda was born July 4th, 1945 to Ogden and Margaret Munson of Riverdale, Illinois.
Linda is survived by her husband of 57 years, Robert L Paarlberg; sons, Jason (Kathrine) of Franklin, OH, and Joshua (Kelly) of Collinsville, IL; sister, Nancy (Charles) Truby of Wilmington, NC; grandchildren, Benjamin, Emmalee, Grace, Nathaniel, Lilly, and Dawson; nieces and nephews, Tim, Tom, Tammy, Phil, Jessica, Jonathan, Chuck, Lauren, and Tim.
Linda was a graduate of Thornton Township High School and was a member of the first BSN class at the Brokaw School of Nursing at Illinois Wesleyan University.
Linda worked as an intensive care nurse for 40 years at hospitals in Bloomington, IL, South Bend, IN, Peoria, IL, Elk Grove Village, IL, and finally Belleville, IL before retiring to follow her dreams of spoiling her grandchildren. Linda was honored to be a part of the first US ICU team at Louis Weiss Hospital in Chicago, IL – which brought medical practices from the Vietnam War.
Linda's work with the PTA in Hoffman Estates, IL earned her the Life Member Award. She continued to work with the PTA upon moving to Caseville in 1983. At Caseyville United Methodist Church, Linda continued to give back, serving Pastor Parish, and Lay Leader, as well as singing in the choir and chairing the Laurel Circle group. She also held various positions for the Purple Pride and Gridiron Club booster clubs at Collinsville High School.
Linda also served as scorekeeper/nurse for over 25 years of Bob's senior baseball career.
There will be no public services. In lieu of flowers – please consider a donation to ProMedica Hospice Memorial Fund.
Condolences may be expressed to the family at barrywilsonfuneralhome.com.
Obit Provided By:
Barry Wilson Funeral Home & Cremation Services