Laura Ritchie
Mitchell | Thursday, November 18 2021 |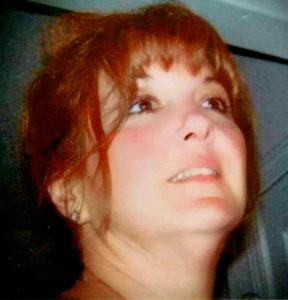 Laura Lynn Ritchie, 58, of Mitchell, IL died on Thursday, November 18, 2021, at her home.
She was born on January 9, 1963, in Granite City, IL to Roy and Betty (Bernaix) Jass.
Laura married Daniel Ritchie in Granite City, IL on October 30, 1982.
The loving wife and mother enjoyed being with her family, riding motorcycles with her husband, and shopping. Throughout her life, she has been the centerstone of her family, built friendships while operating her nail salon, spent weekends watching her kids play sports and camping. Most recently she spent her time loving on her grandkids. Laura was a huge advocate of animal and child welfare.
Besides her husband, Laura is survived by 2 daughters: Krista Ritchie and her fiancé, Megan Wilmer of Brighton, IL and Ashlee (Austin) Lambert of Shiloh, IL; a son, Dylan (Amy) Ritchie of Granite City, IL; 3 grandchildren: Colton, Jacob, and Cori.
Also surviving are a brother, Roy Jass, Jr of Granite City, IL, and 4 sisters: Susan Sardigal of Madison, IL, Patti (Brian) Pidgeon of Farmersville, TX, Kendra (Jeff) Judge of Granite City, IL, and Kathleen Osborn of Granite City, IL.
Laura is preceded in death by her parents.
The family will hold a Celebration of Life on Saturday, November 27, 2021, from 1 p.m. to 4 p.m. at the Mexican Honorary Club, 1801 Spruce St in Granite City, IL.
In lieu of flowers, memorials may be made to the Granite City APA or to Caritas Family Solutions.
Professional services entrusted to the care of Wojstrom Funeral Home & Crematory in Granite City, IL.
Online guestbook and obituary available at www.wojstrom.com
Obit Provided By:
Wojstrom Funeral Home & Crematory Inc