Kristy Marie Woolsey
Kane | Wednesday, May 12 2010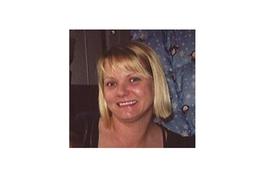 36-year-old Kristy Marie Woolsey of Kane died unexpectedly at 7:11 a.m., Wednesday, May 12, 2010 in St. Peters, Missouri.
She was born on January 28, 1974 in Jerseyville, and was the daughter of Retha (Berry) Eberlin of Kane and the late Richard "Chris" Woolsey.
Kristy had devoted all her time and energy into her daughter, Mylee, who was the joy of her life.
In addition to her mother & daughter, surviving are a sister, Kyla Woolsey of Calhoun County; a niece, Olivia Link; two grandmothers, Evelyn Woolsey of Jerseyville, and Iva Dean Berry of Kane; and numerous aunts, uncles, and cousins.
In addition to her father, she was preceded in death by her grandfathers, William "Pete" Woolsey and Carl Richard "Red" Berry.
Visitation will be from 2 to 6 p.m. Sunday at the Crawford Funeral Home in Jerseyville.
Funeral services will be conducted at 10 a.m., Monday a the Kane Baptist Church with the Rev. Chuck Keene officiating.
Burial will be in the Kane Cemetery.
Memorials may be given to the family in care of the funeral home.
Obit Provided By:
Crawford Funeral Home