June Gerson
Fieldon | Thursday, August 17 2023 |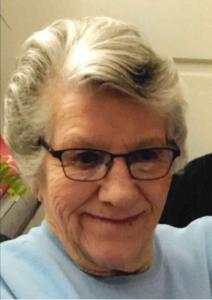 June Yvonne Gerson, 85, died unexpectedly at 7:28 a.m., Thursday, August 17, 2023 at her residence.
She was born on June 24, 1938 in Alton, Illinois, and was the daughter of the late Raymond and Kathryn (McFarland) Chambers.
June graduated with the class of 1955 from Alton High School.
She was a source of strength and compassion to all who knew her. Her love and caring nature left a lasting impact on her family and friends.
Surviving are two daughters, Peggy Titus of Medora, and Mary Etta Kronable of Jerseyville; two sons and a daughter in-law, Bobby and Karen Blasa of Medora and Donnie Blasa of Jerseyville; four sisters and brother in-laws, Joanne and Bob Campion of Godfrey, Ida Pike of Worden, Carol Powell of Carlinville, and Mary and Jim Wilton of Kemper; eight grandchildren and thirteen great-grandchildren.
In addition to her parents, she was preceded in death by a son, Charlie Blasa; two brothers, John and Buddy Chambers, as well as a sister, Liz Kelley.
Graveside services will be held at 10:30 a.m. on Tuesday, August 22, 2023 at Fieldon Cemetery.
Memories may be shared with the family by visiting www.crawfordfunerals.com.
Obit Provided By:
Crawford Funeral Home