Judith Whitaker
Granite City | Thursday, January 13 2022 |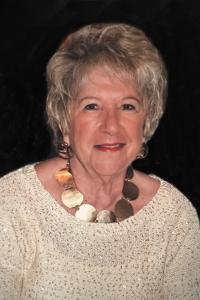 Judith Jo "Judy" Whitaker, 81, of Granite City passed from this life at 1:29 a.m. on Thursday, January 13, 2022 at Anderson Hospital in Maryville.
She was born November 22, 1940, a daughter of the late Samuel B. and Josephine H. (Majetic) Georgeff. She married Walter L. Whitaker on December 2, 1961 in Granite City and he passed away on January 2, 2019 after 57 years of wonderful memories.
Judy was appointed City Clerk in 1994 by then Mayor, Ron Selph, and was elected and served in that position from 1994 until May 1, 2021, when she retired. Born in Granite City, she has been a resident of the city for most of her life. She was raised in nearby Madison, Illinois and has been active most of her life in both communities. But her legacy will be her nearly 50 years of service to the City of Granite City. Judy Whitaker has served the City of Granite City in one capacity or another for 5 decades, starting as a precinct committeeman in 1974 and continued in that capacity until present day. Judy also served as a Democratic State Committee Woman during her tenure as a precinct committeeman. Prior to being elected City Clerk, Mrs. Whitaker was elected and served as Alderman for the 6th Ward from 1984 – 1994. As an Alderman, Mrs. Whitaker served as Chairman of seven different Council Committees. They include the Sanitation, Pollution Control, Insurance, Dare, Past Beautification Program, Street & Alley, Fire, Water & Ambulance and Police Committees. Along with a committee of civic leaders, in 1996, Judy Whitaker spearheaded and re-established Santa's Cabin. In 1997 she began the Santa's Holiday Avenue Parade in Granite City. Judy was also instrumental in reinstating the Neighborhood Watch Program for the entire city. According to her family, Judy considers the re-establishment of the Santa's Holiday Avenue Parade and Santa's Cabin and the re-instatement of the Neighborhood Watch Program for the entire city to be some of the biggest accomplishments of her political career.
In addition to her political career, Judy Whitaker was a member of Holy Family Catholic Church, the Ladies Eagle Auxiliary #126, the Ladies Elkettes, the Madison County Police Association and she was a Madison County Humane Society Humanitarian. Judy had a love of animals and cherished her pets, enjoyed her days of fishing, loved traveling and will be remembered for the love and special times shared with her family and friends.
She is survived by a daughter and son-in-law, Kristy J. and Paul Bassler of St. Jacob; a son, Mark Whitaker of Granite City; two grandchildren, Hunter and wife, Jessica Bassler and Samantha Bassler; a brother and sister-in-law, Sam and Georganne Georgeff of Granite City; nephew, Michael and wife, Lana Georgeff; niece, Bethany Georgeff; great nephew, Brendan Georgeff; other extended family and many friends.
In celebration of her life, visitation will be at Irwin Chapel, 3960 Maryville Road in Granite City on Saturday, January 22, 2022 from 9:00 a.m. until 12:00 p.m. A Funeral Mass will be held at Holy Family Catholic Church in Granite City at 12:30 p.m. with Father Jeff Holtman as celebrant. Burial will follow at Calvary Catholic Cemetery in Edwardsville. Memorials may be made to Partners for Pets in Troy, Illinois or to Ranken Jordan Pediatric Bridge Hospital in Maryland Heights, Missouri and may be accepted at the funeral home. www.irwinchapel.com
Obit Provided By:
Irwin Chapel Funeral Home