Joseph William "Bill" Choat
Cottage Hills | Monday, May 15 2017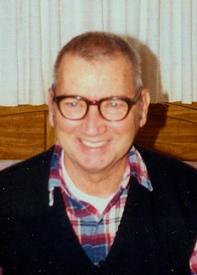 Joseph William "Bill" Choat, 83, passed away at 5:20 p.m. Monday, May 15, 2017 at Bethalto Care Center.
Born July 23, 1933 in Alton, he was the son of Joseph Leslie and Mildred Lucille (McCullough) Choat.
He married Clara "Jeannie" Hodge July 3, 1955 in Cottage Hills. She survives.
A U.S. Army veteran, Bill worked as a forklift operator for Olin Corp. until his retirement in 1996. He later drove cars for Gateway Auto Parts during his retirement. He was a member of the Cottage Hills Baptist Church and served the Lord as church treasurer and deacon for many years. He was an avid motorsports fan, especially NASCAR, and open-wheel cars (Silver Crown, sprints and midget cars). He was a loving husband for over 61 years and was a wonderful father, grandfather and great grandfather. He will truly be missed by his family and friends.
In addition to his wife, survivors include 3 daughters, Renee Choat of Cottage Hills, Katie Taylor of Granite City, and Carol (Kent) Monical of Independence, MO; a son, Michael Joseph Choat of Cottage Hills; three grandchildren, Sean Choat of Cottage Hills, Jake (Heather) Taylor of Granite City, and Luke (Ena) Taylor of Florissant, Mo.; 4 great-grandchildren, Skyler and Gavin Whitlock, Jackson Taylor, and Matthew Taylor; a sister-in-law and brother-in-law, Betty and Roger Hunt of Alton and a sister-in-law, Beverly Hodge of South Roxana; and many nieces and nephews.
He was preceded in death by his parents and his mother-in-law and father-in-law; a son-in-law, Jack Taylor, Jr.; a sister-in-law and brother-in-law Chester and Lois Pruitt; and a brother-in-law, Melvin Hodge.
Visitation will be 5-7 p.m. Thursday, May 18 at Paynic Home for Funerals, where services will be held at 11 a.m. Friday, May 19.
Burial will follow at Rose Lawn Memory Gardens in Bethalto.
Memorials may be made to the Cottage Hills Baptist Church.
Online guestbook is available at www.paynicfh.com