John H.T. O'Donnell
Plainview | Friday, February 26 2021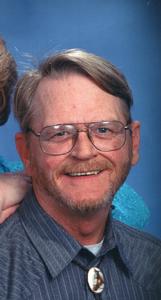 John H.T. O'Donnell, 67, of Plainview passed away on Friday, February 26, 2020 surrounded by his family at home.
He was born on April 8, 1953 in Carlinville to the late John and Esther (Havener) O'Donnell.
John married Sherryl Robinson on November 15, 1993 in Stuttgart, AR.
He worked as a truck driver for Lippold and Arnett for 28 years. John was a former member of the Carlinville Elks Lodge and enjoyed playing computerized Solitaire, Mushroom Hunting, Cooking, and westerns. Most of all he enjoyed spending time with his family always trying to bring a smile to their faces
John is survived by his wife, Sherryl; daughter Heidi (Richard) Yount of Girard; sons Toby (Shandel) O'Donnell of Hillsboro and William (Erika) Thompson of Carlinville; twelve grandchildren; two great-grandchildren; sisters Gena (Randy) Ober and Diane Eichen; brothers Keith O'Donnell, Ben O'Donnell, and Shannon (Diane) O'Donnell; several nieces nephews and extended family.
He was preceded in death by his parents, John and Esther; sister Gladys Smith; Brothers Eugene McKee, Richard O'Donnell, and Lee O'Donnell.
Graveside service will be held at 1 pm on Friday, March 5, 2020, at Shipman Cemetery.
Memorials may be made to his wife, Sherryl O'Donnell.
Condolences may be left online at www.andersonfamilyfuneral.com
Obit Provided By:
Anderson Family Funeral Home