John Moore
Marine | Tuesday, March 23 2021 |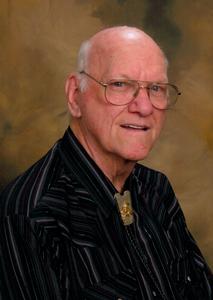 John E. Moore, Sr., age 89 of Marine, IL, died Tuesday, March 23, 2021, at Highland Health Care Center in Highland, IL.
He was born on April 12, 1931, in Carbondale, IL, the son of John and Viola (nee Bellm) Moore.
On May 29, 1952, he married Theresa M. Nealon at San Francisco, CA,. She passed away on March 05, 1992.
He was of Catholic Faith and a member of Teamsters Local #85.
John joined the US Navy during the Korean War serving in China and Korea. John worked for Teamsters Local #85 for 27 years. He was a truck driver for United Truck Lines. He previously lived in Antioch, California before moving to Marine, IL. John enjoyed doing yardwork.
Survivors include: Son - John E. (Tamye) Moore Jr., Silver Springs, NV; Daughter - Judy T. (Rett) Tiedtke, Ft. Mohave, AZ; Grandchildren - Sean (Rachel) Moore; Megan (Eruj) Rizvi; Tricia Falls; Shannon (Christina) Correll; Great Grandchildren – Five; Beloved Companion - Doris Bassett, Marine, IL.
He was preceded in death by: Father - John H. Moore - Died 1945; Mother - Viola Lenagher, nee Bellm - Died 1973; Wife - Theresa M. Moore Sr., nee Nealon - Died 3/5/1992; Son - Edward Moore - Died 1988; Siblings - Eugene H. Moore - Died 1991; Sister - Dorthy Fraytag - Died 1989.
Arrangements are being handled by Spengel-Boulanger Funeral Home in Highland, IL.
Visitation will be held from 3:00 PM to 5:00 PM on Friday, March 26, 2021, at Spengel-Boulanger Funeral Home in Highland, IL .
Graveside Service and Interment will be on Thursday, April 01, 2021, at Holy Cross Cemetery in Daly City, CA.
Memorial contributions may be made to Marine Fire Department.
Obit Provided By:
Spengel-Boulanger Funeral Home