Joanann M. Newman
Kampsville | Sunday, April 11 2021 |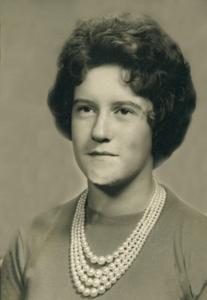 Joanann M. Newman, 75, died Sunday, April 11, 2021 at White Hall Nursing and Rehab in White Hall, Illinois.

She was born just south of Pearl, Illinois on March 11, 1946 and was the daughter of Paul and Lucille (Peters) Kisselbach.

She graduated from East Pike High School in Milton, Illinois, and in her younger years prior to her marriage, she worked at Motorola in Quincy and served as a secretary at the Wilco power plant in Pearl.

She met Ronald Newman one evening in Kampsville, and the two would eventually marry on September 24, 1965 at the St. John Lutheran Church in Kampsville. Together they were blessed with 55 years of marriage and the joys of raising their three sons.

They raised their family in Kampville, and Joanann kept busying maintaining the household, waitressing now and then, and running her boys, along with may other kids, to and from their various activities.

Surviving are her husband, Ronald C. Newman of Kampsville; her three sons and a daughter in-law, Ronald P. Newman of Jerseyville, Rod Newman of Alton, and Richard and Salem Newman of Bethalto; six grandchildren, Levi, Noah, Christian, Kendrick, Nicholas and Madeline; and a brother, Paul Kisselbach of Bethalto.

In addition to her parents, she was preceded in death by a brother, Calvin Kisselbach Sr.; and a sister, Dorothy Metzger.

Family and Friends are invited to attend graveside services beginning at 1:00 p.m. Friday, April 16, 2021 at the Summit Grove Cemetery in Kampsville. Her sister-in-law, Nina Crockett will officiate.

Joanann was extremely proud of her 25-year involvement and passion with the North Calhoun Fire Protection District. For those wishing to do so, memorials may be made to them, in care of Crawford Funeral Home in Jerseyville, who has been entrusted with the arrangements.
Obit Provided By:
Crawford Funeral Home