Jewell Bennette
Staunton | Saturday, June 3 2023 |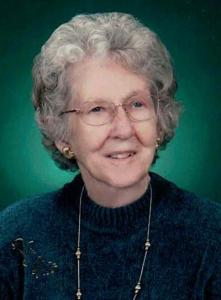 With heavy hearts, we bid farewell to a remarkable soul, Jewell Irene Bennette, who lived an extraordinary life spanning 104 years. She passed away peacefully on June 3, 2023 at Heritage Health in Staunton, IL.
Born in Mt. Vernon, IL on November 17, 1918, to Walter and Ethel (Tolley) Finn, Jewell grew up in a time of great change and witnessed countless historical events that shaped the world we live in today. Her remarkable journey took her through various chapters, each of which added to the rich tapestry of her life.
In 1936, she married William (Buck) Head, Jr., and had 5 children together. In October of 1965, she remarried Ralph Bennette, and 4 more children were joined as family. Jewell and Ralph spent 51 wonderful years together until Ralph's passing in 2006.
Throughout her long and fulfilling life, Jewell was an epitome of strength, resilience, and wisdom. She exemplified the true meaning of perseverance, having overcome numerous challenges and adversities. She had an amazing ability to let life's troubles roll off her shoulders and keep moving forward. Jewell was revered by family and all those who knew her for the no-nonsense glint in her eyes and her quick wit.
Family was of utmost importance to Jewell. She cherished her role as a loving wife, mother, grandmother, great-grandmother, and great-great grandmother. She leaves behind four sons: Charles (Wanda) Head of Arizona; Gary (Chris) Head of Edwardsville, IL; Jim (Denise) Bennette of St. Louis, MO; Randy (Becky) Bennette of Bethalto, IL; Robert (Sharon) Bennette of Boston, MA. One daughter; Sherry Sexton of Portland, OR. Two sons-in-law: Rodney Leidner of East Alton, IL; David Gears of Worden, IL' and one daughter-in-law: Patricia Head of St. Ann, MO.
Along with her children, Jewell's legacy lives on with 23 grandchildren, 47 great grandchildren and 22 great-great grandchildren.
Beyond her devotion to family, Jewell enjoyed reading, playing dominoes, the challenge of various types of puzzles, watching the Cardinals, simply savoring the beauty of nature and finding joy in the simplest of moments. (…and she was a killer Chinese Checker player, exacting her brilliant strategies on all that sat before her and the game board!)
Jewell was a member of Calvary Baptist Church in Alton, IL. Along with her husband, she was preceded in death by her 6 siblings: Paul Finn, Virginia Orrick, Rena Birkhead, Neva Davis, Eugene Finn, and Reva Finn and 3 children: Robert Head, Delores Leidner, and Janet Gears.
We mourn the loss of a truly remarkable woman and celebrate a life that was beautifully lived. Please join us in remember Jewell on Friday, June 9, 2023 from 10:00 a.m. until time of funeral at 11:00 a.m. at Calvary Baptist Church in Alton. Reverend Andre' Dobson will officiate. Burial will be at Bunker Hill. In lieu of flowers, memorials may be made to BJC Hospice. Additional information and online guest book may be found at www.gentfuneralhome.com.
Obit Provided By:
Gent Funeral Home