Jesse Andrew Dickerson
Alton | Sunday, October 17 2021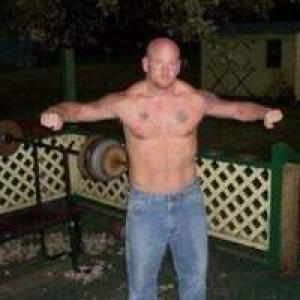 Jesse Andrew Dickerson, 49, of Alton, IL passed away at 11:58 p.m. Sunday, October 17, 2021, in his home.
He was born August 28, 1972, in Alton, IL to the late Theodore and Carol Dickerson.
Jesse enjoyed gardening and watching Star Wars with his children. Before he became ill, he spent a lot of time weight lifting.
He is survived by a daughter: Jessica Dickerson of Alton; a son: Tristan Waggoner of Alton; 2 grandchildren: Jade Williams and Sire Murphy; 4 brothers; Mike Dickerson of South Roxana, Tim (Belinda) Dickerson of Wood River, Thomas Dickerson of Alton, Frank (Jill) of Worden; 2 sisters; Sandra Nazemi of Clever, MO, Melody Covington of Alton; father and mother-in-law Barry (Theresa) Williams; sisters-in-law Emily (Gia) Williams; and many nieces, nephews, and cousins.
Besides his parents, he is preceded in death by his Wife; Courtney Williams; a brother: John Norva Dickerson; and a sister: Carol Lynn Tuck.
A Celebration of life will be held at a later date.
Online information and guestbook may be found at www.wojstrom.com
Obit Provided By:
Wojstrom Funeral Home & Crematory Inc