Jeanette Gable
Medora | Saturday, June 17 2023 |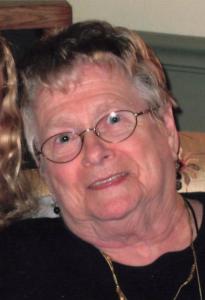 Jeanette Gable, 95, of Medora, passed away on Saturday, June 17, 2023, at Jerseyville Manor.
She was born on September 18, 1927, in Greenfield, the daughter of the late Frederick and Lucy (Bauer) Meng.
Jeanette married Robert Gable on June 29, 1947, in Greenfield. Together they owned and operated Gable Insurance in Medora. She was a member of Medora United Methodist Church, Eastern Star, and Jerseyville Moose. Jeanette was a fun, loving, community-minded person who never met a stranger, and will be missed by all who knew her.
She is survived by two sons James (Susan) Gable and Dennis (Renee) Gable both of Medora; daughter in law Barbara Gable of Godfrey; seven grandchildren Eric (Amanda) Gable, Kelly (Michael) Gable – Bunis, Robert (Mallory) Gable, Patrick (Whitney) Gable, Elena (Jakob) Mattox, Devin (Bre) Gable, and Mason Gable; eleven grandchildren Lily, Isaac, Jackson, Hudson, Chase, Connor, Ryan, Brody, Nikko, Hank, and Fenris.
Jeanette was preceded in death by her parents; husband; son Charles "Chuck" Gable.
Visitation will be held from 10 am until funeral service at noon on Friday, June 23, 2023, at Mt. Pleasant Baptist Church in Medora.
Burial will follow at Maple Lawn Cemetery in Medora.
Memorials may be made to Medora United Methodist Church or Medora Ambulance Service.
Condolences may be left online at www.andersonfamilyfuneral.com.
Obit Provided By:
Anderson Family Funeral Home