James Hawkins
Cottage Hills | Wednesday, November 30 2022 |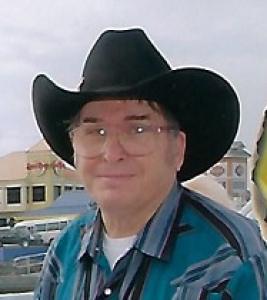 James Merle Hawkins, 83, of Cottage Hills, passed away at 9:00 a.m. Wed. November 30, 2022 at his home.
He was born January 15, 1939 in Manchester, IL to the late Stanley & Stella (Braden) Hawkins.
On May 4th, 1962 he married the former Betty Vinyard of Cottage Hill. She survives.
James worked in maintenance for the Alton School District for 32 years retiring in 1994 at the age of 55.
He was a lifelong member of the Wood River Masonic Lodge #1062.
James was an avid Cubs fan and loved Raccoon hunting and fishing but his favorite thing was playing checkers with his great-grandchildren.
Also surviving are 3 sons, Kenneth Hawkins & Diane of AL, Kurtis Hawkins & Misty of East Alton, Kevin Hawkins & Betty of Cottage Hills; six granddaughters, Brandy Phillips & Lance, Tara Johndrow, Sara Vancil, Kara Harshbarger, Kim Hawkins Croxford, Karen Hawkins Croxford; six great-grandchildren, Julie Phillips, Lance Phillips, Jr., Maria Phillips, Victor Johndrow, Misty Johndrow, Kurtis Johndrow; one sister, Mildred Lowe of Wood River.
Besides his parents, James was preceded in death by three sisters, Alene, Kate, Meg; five brothers, Wes, Stanley Jr., Don, Ray, Frank.
Visitation is from 11:00 a.m. until 1:00 p.m., Monday, Dec. 5, 2022 at Gray Funeral Home in Wood River.
The Wood River Masonic Lodge #1062 will perform Masonic Rites at 12:30 p.m. with services following at 1:00. Rev. Robert Smith will officiate.
Burial will be at Woodland Hill Cemetery in Wood River.
Memorials may be given to the Family of God Church in Wood River or The Shriners.
Condolences at www.grayfuneralhomeinc.com
Obit Provided By:
Gray Funeral Home