James L. Bratten
Edwardsville | Friday, August 21 2015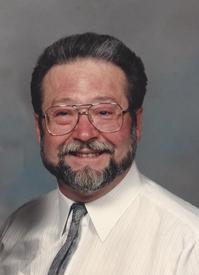 James L. Bratten, Sr. age 72, of Edwardsville, Illinois died at 6:15 p.m. Friday, August 21, 2015, at Edwardsville Nursing & Rehabilitation.
Jim retired after 38 years as an electrician & air conditioning maintenance worker for Boeing in St. Louis, Missouri. He was also a member of IBEW Local #1 in St. Louis, Mo. He was born April 4, 1943, in Portland, Oregon the son of the late Emil "Bud" Bratten & Virginia (McReaken) Bratten. He married Judy R. Leu on October 2, 1965 at the First Presbyterian Church in Edwardsville.
Besides his wife, he is survived by 1 son, James L. Bratten, Jr. & wife Jackie of Glen Carbon, 1 daughter, Kimberly Vegher & husband Dean of Worden, Illinois; 6 grandchildren, Travis Dudley & wife Jessica, Brittany Dudley, Jacob Bratten, Hayley Bratten, Jo Eren Vegher and Victoria Vegher; one sister, Linda Brown of South Carolina, and a sister-in-law, Carla Winslow of Edwardsville.
He was preceded in death by 1 son, Jerry Bratten. Jim was a member of the First Presbyterian Church in Edwardsville. He served in the U.S. Army during the Vienam War. Jim was a member of American Legion Post 199. He was a member of Ducks Unlimited and a former member of the Edwardsville Jaycees. Visitation will be from 4 to 8 p.m. Tuesday, August 25, 2015, at Weber & Rodney Funeral Home. Services will be at 11 a.m. Wednesday, August 26, 2015, at the funeral home with Rev. Dr. John Hembruch officiating. Interment will follow at Sunset Hill Memorial Estates in Glen Carbon. Family requests memorials to the First Presbyterian Church. Condolences may be expressed online at weberfuneralhome.com.
Obit Provided By:
Weber & Rodney Funeral Home