Jack T. "Duke" Loyd
Wood River | Tuesday, December 9 2014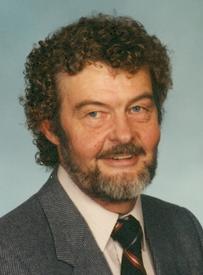 Jack Loyd—Wood River
Jack T. "Duke" Loyd, 83, passed away at 4:35 a.m. Tuesday, December 9, 2014, surrounded by his family at his granddaughter's home.
Born Nov. 12, 1931 in Centralia, Ill., he was a son of Ira and Dolly (Kurtz) Loyd.
He married Shirley V. Robertson May 15, 1952 in Odin, Ill. She passed away Sept. 15, 2001.
Duke loved to hunt, especially squirrels, but he also hunted deer. He was a Korean War veteran of the U.S. Marine Corps. He worked as a maintenance engineer for Air Products in Granite City for 30 years, retiring in 1993. He was a wonderful family man, and loved his wife, his daughters, his grandchildren and great grandchildren.
Survivors include two daughters, Marcy L. Reese of Springfield and Missy L. (Tom) Tiller of Gillespie; grandchildren and their spouses, Cindy R. (Mike) Dickinson, Tommy D. (Elizabeth) Belchik, Jr., Laura L. (Robert) Burris, Sara M. (Annie) Belchik-Moser, Eric M. Tiller, Tommy G. Tiller and his girlfriend Lindsay Gilreath, and Taylor G. Tiller; great grandchildren, Cole and Jack Dickinson, Sara and Nathan Belchik, Jaina Burris, and Jocelyn and Amelia Tiller; a brother and sister-in-law, Jim and Judy Loyd of Roxana; numerous nieces and nephews, and several close and dear friends.
In addition to his loving wife, he was preceded in death by a daughter, Cindy R. Loyd; his parents; and two sisters, Juanita Giddings and Iona Gordon.
Visitation will be 4-8 p.m. Friday, Dec. 12 at Paynic Home for Funerals, and will continue Saturday, Dec. 13 at the Community of Christ Church in Wood River from 9 a.m. until services begin at 10 a.m. His loving sister-in-law, Elder Judy Loyd will officiate.
Burial will be at Rose Lawn Memory Gardens in Bethalto.
Memorials may be made to BJC Hospice, who took excellent care of him and his wife.
Online guestbook and information is available at www.paynicfh.com
Obit Provided By:
Paynic Home for Funerals