Gregory Fester
Jerseyville | Wednesday, August 13 2014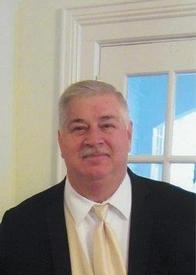 Gregory Duane Fester, 56 of Hardeeville, SC passed away on Wednesday, August 13, 2014 at his home in Hardeeville.
He was born in Jerseyville, IL. on March 20, 1958 to the late Herbert Henry Edward & Maurita (Price) Fester.
He was a US Army veteran. He was employed by the Jasper County Detention Center. He was a member of the Hardeeville United Methodist Church. He enjoyed fishing, hunting and western movies.
He is survived by his wife, Cami Horton Fester of Hardeeville; two sons, Joshua Reece (Katie) Fester of Clinton, SC and Matthew Edward Fester of Hardeeville, SC; one brother,
Dennis (Kathy) Fester of Jerseyville, IL., four sisters, Janet Anderson of Carlinville, IL., Claudia (Allen) Nixon of Medora, IL., Claudette Demko of Jerseyville, IL. and Bonnie (Lloyd) Carter of Bowling Green, KY.
He was predeceased by one brother, Donald Fester.
Funeral services were held on Sunday, August 17, 2014 at the Hardeeville United Methodist Church with burial in the Reece Horton Memorial Gardens in Hardeeville, SC
The Family request memorial donations in memory of Greg Fester to the Hardeeville United Methodist Church, P.O. Box 1110, Hardeeville, SC 29927
Alexander & Gubser Funeral Home
In Charge of Local Arrangements
Obit Provided By:
Alexander Funeral Home