Genevieve Shuey
Gillespie | Tuesday, December 28 2021 |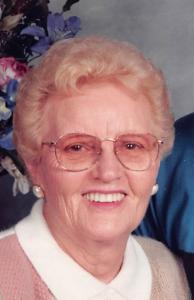 Genevieve C Shuey, 96, of Gillespie, IL, died at Heritage Health of Gillespie, on Tuesday, December 28, 2021, at 11:15 pm.
She was born April 2, 1925, in Gillespie, IL to Joseph Dunn & Elizabeth Ross Dunn. She married Donald R. Shuey on January 15, 1949, in Gillespie, IL. He preceded her in death on July 17, 2004. She was a homemaker.
She is survived by her daughter, Sandra (Gerald) Brand of Litchfield, IL, sons, Donald W. (Debbie) Shuey of Mt. Olive, IL, Randall J. (Terry) Shuey of Springfield, IL, grandchildren, David (Tylena) Brand of Decatur, IL, Sunni Shuey of Benld, IL, great-grandchildren, Gavin Brand, Kambrea Brand, Jase Brand, Lila Shuey.
Genevieve was preceded in death by her parents, granddaughter, Heidi Brand, brothers, Joseph Dunn, Walter Dunn, Ross Dunn, sisters, Betty Bray and Marge Grandone.
Friends may call on Monday, January 3, 2022, at Kravanya Funeral Home in Gillespie, IL from 10:00 am until 12:00 pm. Funeral services are Monday, January 3, 2022, at 12:00 pm at Kravanya Funeral Home, Gillespie, IL. Burial will be at Holy Cross Cemetery, Gillespie, IL. Memorials are suggested to HEIDI Foundation. Anyone wishing to send an online condolence may do so at www.kravanyafuneral.com. Kravanya Funeral Home, Gillespie, IL is in charge of the arrangements.
Obit Provided By:
Kravanya Funeral Home