Gay McLaughlin
Rosewood Heights | Monday, June 6 2022 |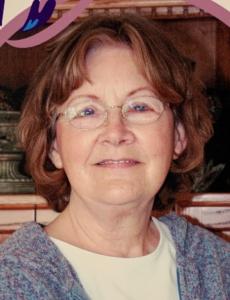 Gay L. McLaughlin, 88, passed away at 3:30 a.m. Monday, June 6, 2022, at Robings Manor Rehab & Healthcare in Brighton.
Born March 31, 1934, in Lyndon Vermont, she was the daughter of Jackson D. Carter and Ruth (Tyler) Carter.
She loved taking walks, sunbathing, reading books, volunteering at the Salvation Army, going to church with her dear friends, and spending time with her loving family. She was a strong woman with a very caring heart and a wonderful sense of humor.
She is survived by her husband, James C. McLaughlin of Rosewood Heights; three grandchildren, Elizabeth Klopfer (Rachel) of Holiday Shores, Ashley Beran (Richard) of Godfrey, and Patrick Budde (Kristy) of Clinton, UT; five great-grandchildren, Eva, Liam, Hunter, Carter, and Kyleigh; three step-children, Jamie McLaughlin Baumgarth (Randy) of St. Charles, MO, Scott McLaughlin of Alton, and Kyle McLaughlin (Elora) of Bunker Hill; six step-grandchildren and six step-great-grandchildren.
She was preceded in death by her parents; her beloved daughters, Teri (Clark) Budde and Valerie (Clark) Klopfer; a son-in-law, Robert Budde; a grandson, Sean Maguire; a brother, Denny Carter; and a sister, Joy Coppedge.
Cremation services are entrusted to Paynic Home for Funerals, with an online guestbook available at www.paynicfh.com
Obit Provided By:
Paynic Home for Funerals